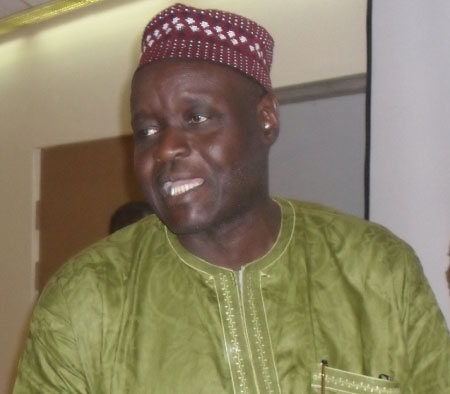 West African International School (WAIS) last Friday held its 7th graduation ceremony for 81 students of the school at a colourful ceremony held at the school grounds.
Speaking at the ceremony, Abdoulie Baks Touray, chairman of the school's board of governors, said: "We salute and congratulate the graduating class of 2011. We hope you will do us proud when your results come out.
He used the opportunity to give a brief history of how the school started operation and why it was given the name West African International School.
"I encourage you all Gambians to be proud of the country, wherever you go," he said. "There is no human being that has more than 24 hours a day but it depends on how you use it; so I encourage you to maximise your potentials."
Dilating on what he refers to as the ten principles of living, Mr Touray said that one has to be creative and always seek knowledge; be righteous, resourceful and always be responsible; be independent, interdependent and always be dependent on God the Almighty; be enlightened, ethical and always strive for excellence; be compassionate, considerate and always be caring; be humble in prosperity and courageous in adversity; be peaceful, patient and always maintain regular prayers; be just, fair and always objective; be trustworthy, tolerant and always be truthful; and be honest, honourable and always listen to your conscience.
"In life," he continued with his sage advice, "what is right is not expedient and what is expedient is not right, always do what is right."
In his keynote address on the occasion, the guest of honour, Austin Jones, congratulated the graduating class of 2011.
Mr Jones, a former student of the school who happened to be its first head boy, said: "This was one of my best decisions in my life to attend this school; a strong foundation is an important component in life."
He added: "It is important to further your education, he stated, noting that education is key". "Don't be afraid to contact those above you for help," he concluded.
El-Shaddai Brown, the out-going head boy of the school, delivered the vote of thanks.
Read Other Articles In Article (Archive)