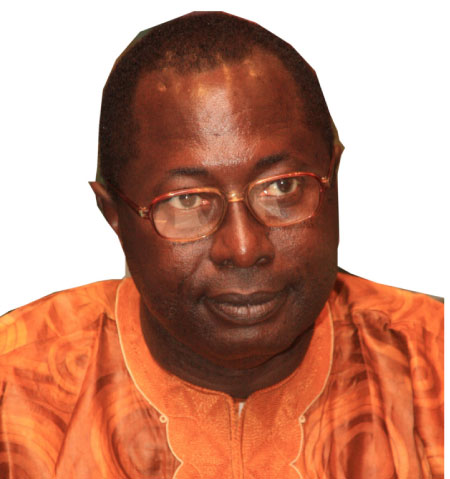 Counsel for the former Justice minister, Lamin AMS Jobarteh, yesterday filed a no-case-to-answer submission in the trial involving him, former Solicitor General Pa Harry Jammeh, and the former Secretary General and Head of Civil Service, Dr Njogu L. Bah.
The three were arraigned before Justice Emmanuel Nkea of the Special Criminal Court in Banjul, charged withthree-counts which included conspiracy to carry out a lawful purpose by an unlawful means, giving false information to a public officer, and abuse of office, charges they denied.
In his submission, defence lawyer Borry Touray submitted that the prosecution had woefully failed to bring any evidence against the 1st accused person in all the three counts preferred against him.
Therefore, the 1st accused was entitled to be acquitted and discharged, he said, adding that he was also adopting the no-case-to-answer submission filed by defence counsel Ebrima Jah on behalf of the 2nd accused person, Pa Harry Jammeh.
Counsel Touray stated that the court needed to determine whether the prosecution had brought any evidence on the conspiracy charge, and that they had not laid any evidence on the conspiracy charge.
He added that it was trite law that a man could not conspire alone, and that none of the witnesses who had testified laid any evidence connecting the 1st accused to the charge of conspiracy.
The defence counsel further submitted that the witness statement of Joseph Wowo had no evidential value, and it was also trite law that when evidence was wrongfully admitted, it could be expunged at any stage of the trial.
"No reason was advanced as to why the maker of the document has not been called. The content of the statement has no bearing on the charges before this court," counsel submitted.
He added that the totality of the evidence that had been marshalled in this case does not incriminate the 1st accused.
He urged the court to acquit and discharge the accused person.
In response, the state counsel, Simon Abi, argued that the authorities cited by the defence on the no-case-to-answer submission are good laws, but could not be applied in this case.
He urged the court to look at the statement of Wowo, and determine whether it amounted to hearsay or not, adding that he was relying on section 19 of the Evidence Act.
Abi maintained that this was not hearsay as the document itself was evidence, adducing that the documents that were admitted by the court were not hearsay.
"The prosecution has done what they supposed to do," he said, submitting that the prosecution had made a prima facie case against the accused, and urged the court to call on the accused persons to open their defence.
The case continues today for ruling on the no-case-to-answer submission filed by the two counsel and reply by the state. 
Read Other Articles In Article (Archive)