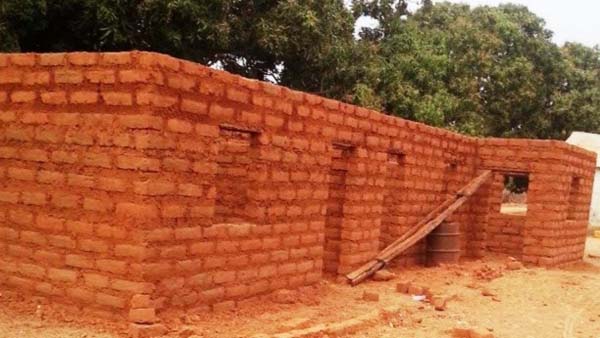 The construction of a centre where children can learn to recite the Muslim scripture from cover to cover is almost completed in Sittanunku village, Upper Nuimi District.
When fully completed, Alforuqaan Quranic memorisation centre will help not only children of Sittanunku, but also those from the satellite villages to learn and memorise the 114 chapters of the Holy Quran. 
Already, the construction of two-classroom block and an office, as well as a mosque are almost done; it's left with the roofing and other finishing touches.
The administrator of the centre, Yusuf Jammeh, said they are seeking support from individuals and organisations who can help for the sake of Allah.
"We need eight packets of corrugates for roofing, at least fifteen bags of cement for flooring and plastering to complete the building, and also classroom furniture for the incoming students," said Mr Jammeh who has memorised the Quran and wants to provide the same opportunity to people of his native village without having to travel to the Kombos or elsewhere. 
He said as an administration, they have the best of intentions to fulfill the saying of the Prophet that "the best among you is the one who learns the Quran and teach others". 
"But we need help to make it happen, because we cannot make it all by ourselves," Jammeh said.  He can be reached on (+220) 6379878 / 9885852 or alforuqaan@gmail.com for any support, cash or kind.
Since this is the first time to have such a centre in Sittanunku, the villagers are very excited about the project; they provided the labour for the construction on gratis basis.
Also, the land of the centre, measuring 50×50 metres, was given by the village through the Alkalo (village head). 
Mr Jammeh said Allah has guaranteed and promised many benefits and blessings for memorising His Book and huge benefits are also for the person who facilitates others to memorise the Holy Book.
Read Other Articles In Article (Archive)