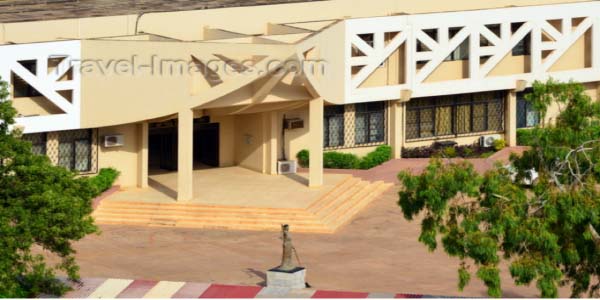 The High Court complex in Banjul yesterday witnessed the usual movement of remand prisoners, who appeared before the criminal division of the High Court presided over by Justice Simeon A. Abi.

This was after about a five months break, as a result of the political impasse which gripped the country following the 1st December 2016 presidential election.
At about 9:50a.m., more than 25 remand trial prisoners were accompanied by prison officers into the High Court building in Banjul.
The courtroom was filled with people, particularly relatives, friends and well-wishers of the trial prisoners whom they missed for over five months.
Exactly 10:10 am, the presiding judge Simeon A. Abi entered the courtroom, and moments later the business of the day commenced.
The first case called was the appeal case involving the state against Momodou Musa Jallow who was absent, but the state counsel E.R. Dougan announced her appearance for the state and informed the court that the state had filed its briefs.
In the matter between the state against Mustapha Njie, another appeal case, the court urged the state to pursue the records of proceedings as the records from the lower court were not ready and not before the court.
In another matter involving the state against Ebrima Jawara and three others, state counsel Olimatou Danso informed the court that the matter was at the prosecution stage.
Several cases were called and simultaneously adjourned by the court.
Speaking to this reporter, some of the trial prisoners expressed happiness for bringing them to court, noting that their visit to the court brought a sigh of relief as they have been locked up for the past five months.
"I am very happy to come to court, I have seen my relatives and friends and I do hope that the court will continue to sit so that we will know our fate," a trial prisoner who wished to remain anonymous said.
Read Other Articles In Article (Archive)