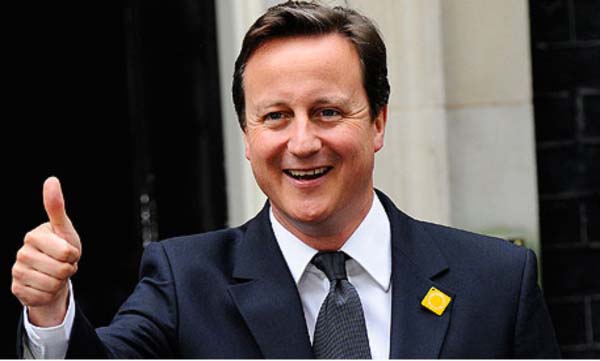 The Conservative Party headed by David Cameron has won the majority of votes counted across the country amid a fierce and ferocious but proficient election campaign, despite widespread declarations that there was to be 'no clear winner'.
Several respected experts both on national television and prominent newspapers suggested a 'neck and neck' results, and that no one should expect a clear majority because the country was heading towards a 'hung Parliament'.
Nevertheless, the Conservatives main rivals, Labour, suffered a heavy blow in the hands of the Scottish National Party (SNP) who grabbed most of the seats once in secured Labour's hands. Resignation after resignation follows as former government officials lose their own seats in Parliament.
The Conservatives better known as the Tories was able to persuade and retain its traditional supporters and eventually won 326 seats - an additional 22 in their favor.
Labour got 230 a minus of 25 seats they earlier enjoyed but was snatched by the SNP resulting with the Nationalists gaining 56 seats which is a plus of 50 more seats.
The Liberal Democrats a coalition partner with the Tories in the previous government only had 8 seats a drawback of 47; while the UK Independent Part (UKIP) won just one Seat.
Few days before the elections, the Association of African Owned Enterprises wrote to this correspondent asking for his contribution in further urging Africans to cast their votes noting that it 'could make a huge difference in this election… so make it count'.
Nonetheless, The Point can confirm that most West Africans including Senegambia's qualified to vote have cast their votes in various constituencies and are very honoured to participate in this crucial and democratic process.
No doubt, immediately after announcing the results, the Labour leader Ed Miliband announced his resignation and said he must 'take responsibility'.
Nick Clegg, leader of the Liberal Democrats also shortly tendered his resignation calling the results 'catastrophe... immeasurably more crushing and unkind that I could ever feared..
This was followed by the resignation of Nigel Farage, the head of UKIP, who further lost his own Parliamentary seat in South Thanet. Farage was very tough on immigration and UK's membership of the European Union.
There is no doubt that the celebration and joy in Scotland is heard across the country. The Scottish now has a serious voice in Westminster and politicians across the board are now saying that the demands of the Scottish must be listened to.
Few minutes ago, David Cameron was seen entering Buckingham Palace to speak to the Queen about forming a government as soon as possible.
Read Other Articles In Article (Archive)