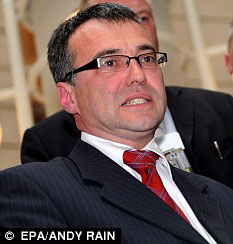 A Gambian man living in the city of Manchester in the United Kingdom was recently sentenced to 8 months in prison for allegedly using a ''false or fake'' passport to gain employment at his place of work.
The Gambian man, who cannot be named by this correspondent for the respect of his privacy as he is deeply traumatised for what happened to him, lived in neighbouring Bolton and was working in a supermarket in Manchester Piccadilly Gardens.
The prosecution in trying to secure conviction told the Manchester Crown Square Court that the Gambian man had used a fake Belgian passport as proof of identity, but was later apprehended by the police last month as it was an unlawful act.
The prosecution also maintained that the Gambian man further confessed to his employers during routine checks on the passport provided and as a result, admitted that his papers are faked. Subsequently, he was found guilty of the charge without much difficulty.
Eddy Montgomery, speaking on behalf of the UK Border Agency Regional Director for the North West said: "Anyone breaking the law, irrespective of whether they are a British citizen or a foreign national, can expect prosecution and, where appropriate, a custodial sentence.
Phil Woolas, Immigration Minister, commenting on such policies said recently that such immigration rules should be understood and whoever is in doubt has all the right to demand for an explanation.
A solicitor, who spoke to the Point about the case said: ''The good news is that majority of Gambians are well-known for their hard work and respect for the law and most of them concentrate on their work and lawful means of earning which is good. however sometimes these things do happen so people should seek advice whenever they are puzzled with the rules or anything else''.
Meanwhile, the Point has learnt that the government is now proposing some changes with its new points-based system for managing migration. According to reports, the changes are needed to 'fine-tune' the way in which points are allocated for different professions and skills, including compliance responsibilities for companies recruiting from overseas.
The new changes are likely to favour recent graduates with paper qualifications over workers with long professional experience and ability.
However, the House of Commons Home Affairs Committee has acknowledged that there was a genuine shortage of skills in certain areas which must be filled by short-term recruitment. Nonetheless, it added that the government's priority must be on retraining the British workforce.
However, this has prompted prominent Gambian and non-Gambian legal representatives in the United Kingdom to once again urge Gambian nationals in the UK not to hesitate in getting in touch with them in order to help give necessary advice in connection with not only their immigration status, but any other matter that might affect them. This information, they say will be private and confidential and sometimes free of charge as special ''incentive and package'' are provided by the government for such matters to help those in need.
This correspondent has written many articles and letters to some officials, including cabinet ministers in the country in that regard and has received assurance of their willingness to assist in such situation, regardless of the person's nationality, colour, religion or status.
Due to the fact that most of the cases involved are usually considered as ''minor and sometimes very basic'', these solicitors who are accredited with respect and reverence in their jobs suggested that consultation is necessary to help ''be in-line with any required rules''.
Whatever the case, it is important to note that many legal practitioners and lawyers are not demanding for any fee or charge for common question or advice in the UK as many are made to believe. Therefore, anyone in doubt of anything can contact them or better get in-touch with Citizen Advice Bureau in their locality.
Read Other Articles In Article (Archive)