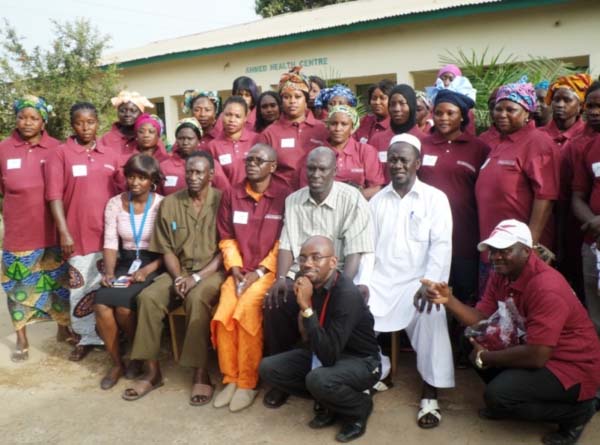 Conscience International (CI), a human rights and development-focused NGO, in partnership with The Hilden Charitable Fund in the UK, has started to run a project called Skills for Women Empowerment (SKiWE) in Latrikunda German, Serekunda.
The eight-month project, officially launched on Monday, is intended to benefit at least 30 women in Latrikunda German.
Mariama Mboob-Jeng, project coordinator, said the project would help disadvantaged women to be self-reliant through acquiring skills in tie and dye and tailoring.
Through the project, the beneficiary women would also be trained in financial literacy to enable them to run and manage their own businesses with sound financial knowledge.
Latrikunda German ward councilor Jerreh Sanneh expressed delight and appreciation to CI, saying the project will be of great help not only to the women of Latrikunda German but to the country as a whole.
The Imam of Latrikunda German, Basiru Drammeh, thanked CI for selecting Latrikunda German out of many settlements to implement the project.
He said the most rewarding deed a believer can do is by working hard to earn his/her money, adding that through acquiring skills, one can easily earn money in a lawful way.
Imam Drammeh urged the beneficiaries to be focused and committed to the project to utilise the full benefits of it.
The deputy mayor of Kanifing Municipal Council (KMC) thanked CI for coming up with such a "wonderful project".
Momodou Jaiteh, in his remarks, said the project "is very relevant in our society" as most people, particularly women and young girls, have little or no skills they can use to eke out a living.
He said the project will contribute greatly to the economic development of the women of Latrikunda German and The Gambia as a whole.
Mr Jaiteh said although the government is trying, it cannot do all."So it is very importance for NGOs to always come up with projects to complement the efforts of the government to promote peace and sustainable economic development in the country," he said.
The Alkalo of Latrikunda Germany, Alhaji Amadou Faal, thanked CI for the project while urging the beneficiary women to make best use of it.
At the launching of the project, the beneficiary women were presented with uniforms they will be using in the activities of the project.
Read Other Articles In Article (Archive)