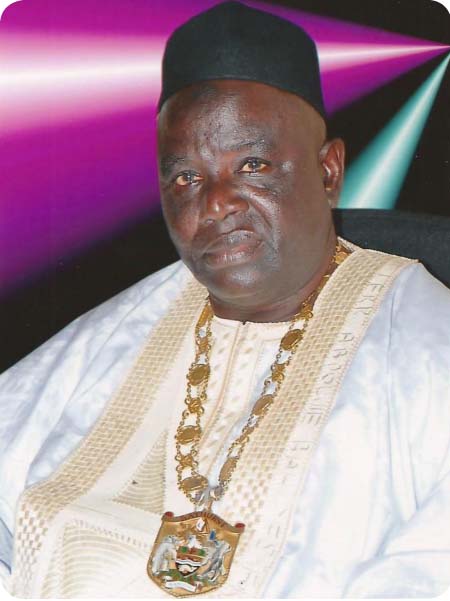 24 April 2015 will be two years since the swearing-in into office of Alh. Dr Abdoulie Bah as Lord Mayor of Banjul.
The Councillors, Management and entire staff of Banjul City Council want to use this opportunity to congratulate the Lord Mayor for the completion of two years at the helm of the City Council.
Council is appreciative of the immense support given to Banjulduring these two years through His Worship The Lord Mayor of Banjul by His Excellency, The President of The Republic of The Gambia, Sheikh Professor Dr Alh. Yahya A.J.J. Jammeh.
Congratulations Lord Mayor for spearheading the laudable achievements of the following:
Reorganisation and safety review of Albert Market
Road works for Mantel, Jones, Upper Rankin and Wellesly streets with the construction of feeder Roads at Ingram St., from Thomas Street to Box Bar
Reactivation of the Banjul Ice Plant
Solar lighting Projects in the Tobacco Road area which will soon be operational to provide 50 solar street lights for identified areas. Provision of solar lightingfor the 'Ndagan' Community behind the Sanitarium

Reclaiming of Swampy areas in Banjul
Connection of Pipe borne water for the people of 'Ndagan'
The beautification along the Franklin Roosevelt Highway and construction of a monument at the Junction adjacent to the Bund Road. 
Read Other Articles In Article (Archive)