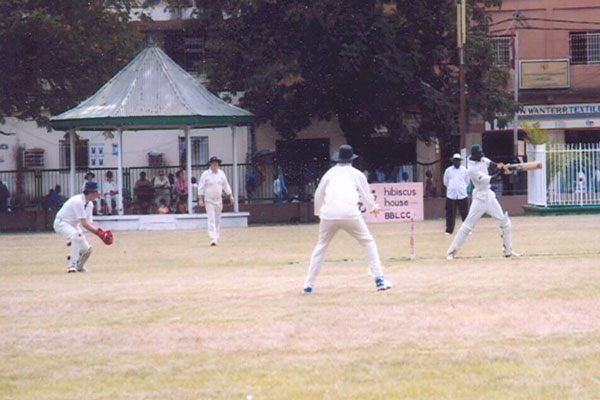 The Jewel of India is so far leading The Gambia Cricket Association senior national cricket league currently in session at the July 22nd Square.
After three weeks since the commencement of the league, the Jewel of India side have comfortably secured 6 points from two matches.
The team will battle with the Veterans on Sunday, who are trailing behind with three points.
The Veterans picked their first win against Wallidan over the weekend by scoring 210 runs in 30 overs.
Abdoulie Johnson, former GPA football player, opened his account this season by scoring 35 runs and bowled 3 wickets in 1.4 overs for 10 runs.
The Veteran side featured among others, older players like Manley Elliote , Alieu James, Alfred Crooks  and President of The Gambia Cricket Association Johnny Gomez.
Wallidan recorded 136 runs in 27.4 overs with its star player, George Greywood scoring 59 runs.
On Sunday, Asia 11 defeated GPA by 104 runs in 18.2 overs with Monal recording 17 runs. The Indian consular in The Gambia Ramohan recorded 6 runs and bowled 3 wickets,
GPA, who lost over the weekend, recorded 102 runs in 24.5 overs. They are currently at the bottom of the table with no points and will meet Wallidan on Saturday.
The battle for the title is becoming very tight as Wallidan, Asian 11 and the Veteran are all on three points just three points behind leaders Jewel of India.
Weekend matches
Saturday Wallidan Vs GPA
Sunday Veterans Vs Jewel of India
Read Other Articles In Article (Archive)