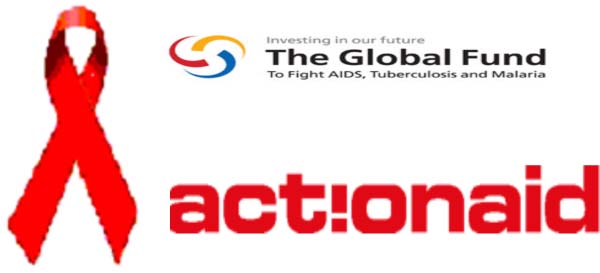 On 1 December 2014, help to close the gap to end the AIDS epidemic by 2030
Banjul, November, 2014—The Gambia joined the rest of the world on Monday 1st December to commemorate World AIDS Day. World AIDS Day offers an opportunity to harness the power of social change to put people first and close the gap. According to UNAIDS, ending the AIDS epidemic by 2030 is possible, but only by closing the gap between people who have access to HIV prevention, treatment, care and support services and people who are being left behind. The theme for this year's commemoration is Close the Gap.
Closing the gap means empowering and enabling all people, everywhere, to access the services they need.
By closing the HIV testing gap, the 19 million people who are unaware of their HIV-positive status can begin to get support.
By closing the treatment gap, all 35 million people living with HIV will have access to life-saving medicine.
By closing the gap in access to medicines for children, all children living with HIV will be able to access treatment, not just the 24% who have access today.
By closing the access gap, all people can be included as part of the solution.
Closing the gap means that ending the AIDS epidemic by 2030 is possible.
In The Gambia, the national response continues to make tremendous strides to curb the HIV and AIDS epidemic. HIV prevalence remains relatively low at 1.9% according to the 2013 Demographic Health Survey. The estimated number of People Living with HIV is projected at 19,744. As of June 2014, 4,335 are on treatment while others continue to receive psychosocial support.
In a statement to mark the day, His Excellency the Vice President, on behalf of the President H.E Dr. Alhaji Yahya A.J.J.Jammeh said, "the Government of The Gambia is acting on the promise it made at the 2006 United Nations High Level Meeting on HIV and AIDS, to scale up universal access to HIV prevention, treatment, care, and support. In this regard, we are already providing universal access to antiretroviral treatment as well as Prevention of Mother To Child Transmission (PMTCT) services in all the regions".
A series of activities have been lined up to mark the day in all the regions. His Excellency the President Dr. Yahya A.J.J. Jammeh has made a statement on the day, read on his behalf by the Vice President. There will be a TV and radio panel discussions on national television and radio stations across the country. The highlight of the event was a march pass of school children, voluntary organisations, NGOs, CBOs and other stakeholders involved in the fight against HIV and AIDs held in Brikama in the West Coast Region where the Minister of Health, Governor of West Coast Region, ActionAid and the National Aids Secretariat deliveredstatements. The activities to mark the day will continue in all the other regions.
Read Other Articles In Article (Archive)