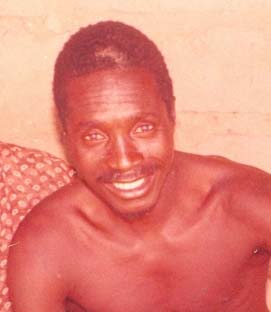 Residents of Kerewan village in the Kombo North district of the Western Region were on Saturday shocked by news that a man has reportedly hanged himself in his bedroom.
Demba Camara was reportedly found hanging dead in his bedroom, around 2 pm.
Speaking to The Point, shortly after the incident, Fanta Sanyang, Demba Camara's wife, said she went to the bush with her children to fetch some firewood in the morning. Later in the day, the children returned home and left her in the bush.
Upon her return, she asked the children whether their father (Demba Camara) has taken lunch, and one of them told her that he (Demba Camara) was inside the house sleeping.
She narrated that, as she was about to go in, she realised that the bedroom door was locked. Then she asked one of her sons, Sankung Camara, to jump over and open the door.
"When Sankung got inside and opened the door, Demba was found hanging dead," the wife added.
Fanta Sanyang explained that her husband was ill for a long time, which had left him mentally disturbed.
Rofina Camara, the third child of the deceased, disclosed that when she returned from the bush, her father gave her D3.00 to add to the fish money.
She said after receiving the money, she went into the kitchen to prepare their lunch, while Demba went inside the house. She said she thought her father has been sleeping there since then.
Read Other Articles In Article (Archive)