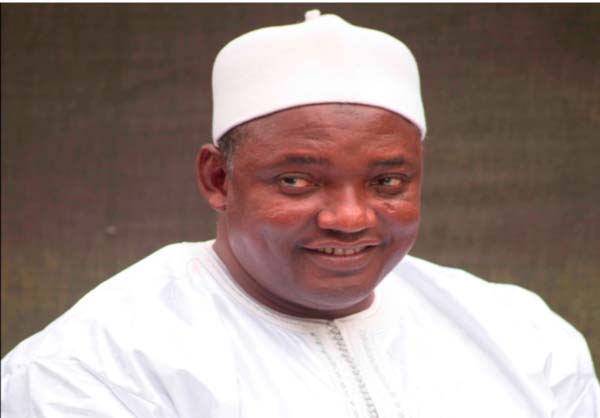 Fellow Gambians,

Distinguished Audience,
It is with deep gratitude to the Almighty God that I deliver this Christmas message. Christmas is cherished and observed all over the world on 25th December of each year.
It is a special occasion that brings happiness to both the young and old, as it rekindles our homes and communities with warmth, and inspires us to look forward to the year ahead with hope. For The Gambia, Christmas is one of the occasions that truly demonstrate the religious harmony that Gambians are renowned for.
On behalf of the entire Gambian community, therefore, I take much pleasure in congratulating the Christian community on this joyous occasion. In particular, I congratulate all the dioceses in the country and The Gambia Christian Council for the spiritual uplift and successes they have realised over the years. I particularly thank them for the messages of peace they have been preaching over the past weeks and months. I urge them to continue preaching peace throughout the Christmas season and beyond. I commend them also for working closely with my Government and for dispensing their civic responsibilities as good Christians and citizens of our beloved nation.
Ladies and Gentlemen,
Religion plays an important role in our lives; therefore, we cannot avoid according it the significance it deserves.
Religion is part of The Gambia's diverse cultural heritage, and it adds meaning to life through the values it teaches and the manner it shapes and modifies behaviour. This makes the role of religious leaders critical.
We encourage all venerable leaders to remain steadfast, with the reassurance that my Government acknowledges their contribution to our development, progress and overall wellbeing.
We are all aware of the grave distortions of religious teachings as excuse for extremism, leading to evil, social disorder, instability and loss of lives. We must not allow this to take root here.
For our part, my Government will continue to adhere to the principles of good governance, based on justice and the rule of law without discrimination or prejudice against any citizen or any section of the Gambian nation.
We will remain undeterred in upholding the spirit of the Constitution and the Laws of the country, while implementing the National Development Plan we have developed together as a nation to attain our development goals and aspirations.
The dignity of the people has to be maintained through reason, dialogue and strengthening interfaith collaboration, therefore Christmas is a reminder for us to continue to propagate the true teachings of Jesus Christ.
Fellow Gambians,
Distinguished Audience,
With reference to the past, much has been revealed already at the Truth, Reconciliation and Reparation Commission; yet, a lot more remains buried in our history waiting to be told. Stories of injustice, greed or civil unrest are never pleasant. The aftermath of confrontation and violence is always bitter for even those who claim victory. Therefore, reason dictates that, as civilised communities, we resolve our differences through lawfully established norms. In this way, the nation would always gain victory over all rebellious individuals or factions. The numerous nations whose development paths have been derailed or halted due to unrest provide historical lessons for us.
As a priority, my Government maintains a focused attention on creating, sustaining and expanding the public space for responsible participation in national development.
Thus, I enjoin all citizens to promote collaboration across religion and diversity in development projects, cooperate to eliminate crime and subversion, and strive to reinforce peaceful co-existence.
We already have a solid cultural foundation to help us act and build on the values that cut across our civic, social and religious lives. We have the opportunity to tear down the barriers to peaceful coexistence, the barriers to progress and success, and the barriers to advancement as individuals and as a people with a common purpose and destiny. These opportunities must not be wasted for any reason.
Fellow Gambians,
Distinguished Audience,
As we enjoy the Christmas festivities, let us exploit the moment to re-energize ourselves in readiness for the coming year so that we can maximize our output and achievements.
I pray that we remain united and committed to the tenets of our religions, but mindful of the values upon which our heritage and institutions rest and the regulations that govern each of them.
I wish you all and your families Merry Christmas, and I pray that we live long enough in peace and prosperity to enjoy the merriment of the season for many more years in good health and happiness.
I thank you for your attention.
Read Other Articles In Article (Archive)