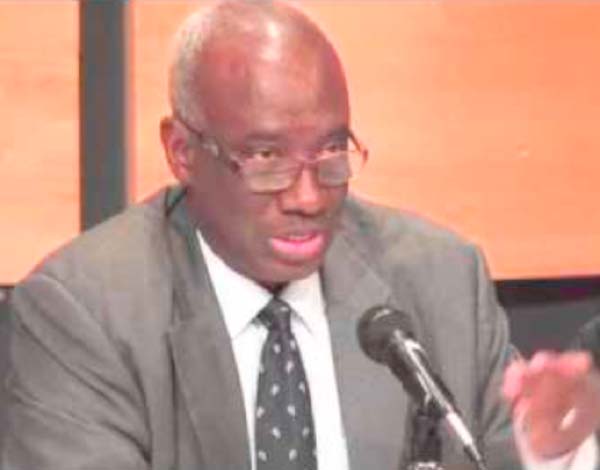 The Chief Justice of The Gambia, Hassan B. Jallow, highlighted some of the challenges the Judiciary is faced with, during his meeting with the Judiciary staff and members of the Bar Association, held at the High Courts complex in Banjul on Tuesday.

He said: "Young or old, male or female, lawyers or judges and the community, they are all partners in this venture for justice and we all need to work together to make sure that it succeeds, particularly at this crucial time."
The judiciary has a particularly crucial role in the march for justice of the right quality, he said, adding that it is an important component for the rule of law and democracy, and for the judiciary to fulfill that role.
He said the judicial officers must be guided by the key principles of judicial independence and impartiality, efficiency, adherence to the highest standards of honesty and integrity.
"We must constantly keep these principles in mind, and ensure as judicial officers that they shape and determine our conduct," he added.
This obligation, Chief Justice Jallow continued, shall extend to the support staff of the judiciary as well; though they may not to be taking judicial decisions, but they work with the judges.
"Independence and efficiency are two major challenges often faced by judicatures. They are challenges which the courts, legal profession and the whole community must continuously work together to overcome."
He added: "We must continually strive to ensure that true justice is available to our community. The current constitution contains some elaborate provisions to secure the independence and autonomy of the judiciary."
Unfortunately, he added, some of the provisions, particularly relating to budgeting and accountability have yet to be implemented since 1997 when the constitution was adopted, despite the fact that they are binding.
They must now seize the opportunity with all the commitments they have made "to ensure full compliance with these and other constitutional provisions," he said.
"I have observed some of the challenges for the judiciary in the quality of much of the physical working environment. The efficiencies of the office and courtroom equipment requires for the smooth and expeditious management of cases, and an acute shortage of judges to man the superior courts. The poor quality or unavailability of equipment is hampering the progress of cases."
He said despite all that, they still have a core enthusiastic staff within the judiciary who are very much dedicated to performing their functions.
The most urgent challenge to the judiciary is the shortage of judges, which is seriously impeding the work of the superior courts, such as the High Courts, Court of Appeal and the Supreme Court, which are hardly functioning.
He said the Supreme Court had not convened since May 2015, because it had no judges and has 25 cases awaiting resolution.
Read Other Articles In Article (Archive)