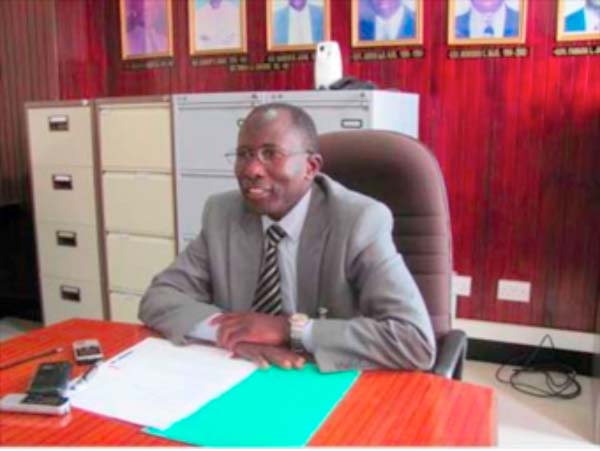 The deputy director of Microfinance Department of the Central Bank of The Gambia has written two books entitled: SME finance and economic development: The case of fishing industry in Uganda and The Gambia, and Evidence-based essay in development finance.
Dr Seeku Jaabi's books were launched by Governor Amadou Colley of the Central Bank on Thursday at the bank's conference hall in Banjul.The launching was attended by senior staff of the Gambia banking industry.
Governor Colley said the books entail a lot on microfinance and general banking industry.
"I therefore urged you all to grab the books," he said, adding that the CBG is very delighted with Dr Jaabi for "the excellent move".
The governor bought 20 copies of the books on behalf of the Central Bank to be used at the bank's library for future references.
The permanent secretary at the Ministry Higher Education, Research, Science and Technology, Dr Omar Barry said the excitement with which he read through "the excellent books" cannot be measured.
"The author has compiled a well-researched and exceptionally informative set of essays on development finance," he said.
Dr Barry explained that the author has made convincing arguments to highlight the centrality of industrial development in the part of the African continent where the consumables are essentially imported.
"The book outlays serious discourse on the industry experiences between The Gambia and Uganda on their fishery industries and places the successes on delicate hinges of the considerable challenges encountered on the matter in particular and on related industrial development in general," he further affirmed.
He pointed out that the challenges attributed to scholarly research in most African universities include the descriptive nature of research, and the lack of empirical rigour which is partly due to a lack of resources.
The challenges also include paucity of cross disciplinary research endeavours, limited collaborations between practitioners and academics, and limited linkage between research and national development agenda.
The permanent secretary said knowledge is like a budding flower as it brings joy and satisfaction at any stage and especially bliss at the flowering stage.
"Knowledge is like a newly born babe and it attracts attention and love at all the stages it grows with you," he said."Knowledge brings spiritual riches and blissful power and it commands respect to the humblest and insatiable satisfaction to the seeker."
Read Other Articles In Article (Archive)