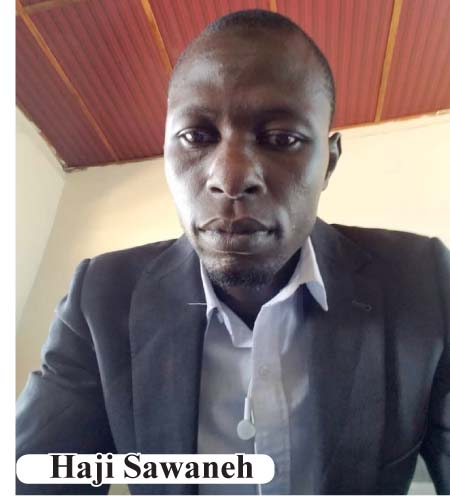 Haji Sawaneh, the spokesperson of Operation 3 Years Jotna said as patriotic citizens of the country, "we must hold our leaders accountable to the promises they made."

"The movement is completely independent. We're not supporting any political party or political leader's ideas. We are operating based on our ideas taking into account that we want to hold our political leaders accountable to the pledges they made to Gambians."
Mr. Sawaneh was speaking on Tuesday during an interview with Peter Gomez of West Coast Radio. The movement, he added, was formed with the objective of holding leaders accountable to the pledges and other campaign promises they made to Gambians in 2016.
"The group was formed when President Barrow and some of his coalition members decided to violate the 3 Years Coalition Agreement which in fact put him into office," he said, while claiming that it was first initiated by Kingsport who is currently living in USA.
According to him, all the political parties in the country have members in Operation 3 Years Jotna movement. "We have a recognised leadership that the entire country knows about, which is Abdou Njie who is the national chairman and we also have structures at the regional level."
Mr. Sawaneh also debunks reports making rounds on social media that they are planning eight weeks civil disobedience, saying it's 'completely false'. "It is fake news. We are not even thinking of an action plan. We are just sensitising people and informing them as to why they should demonstrate. The only thing we are held bent is that when demonstrating no one should go violent."
The information circulating on social media, Sawaneh added, is not true and that it doesn't come from the movement. "If we have any information that we want to share, we call for press conference or issue a press release and inform the public of our plan. Our intention is to hold our political leaders accountable. We want to first engage them by official communication."
The movement spokesperson revealed that they have written to President Adama Barrow and all the political leaders that were part of the Coalition 2016 Agreement.
"We are exercising our constitutional rights which every patriotic citizen can do. People that believe that this country belongs to them will never put this country into chaos. We believe that bringing people together under a movement like this will never put this country into chaos."
He said: "We choose 16th December to do the protest because we believe by that time the president would have already finished his nationwide tour so that we can submit our letter to him. The starting point of the demonstration will be at Westfield and then we move to Banjul at State House."
President Barrow, he said, should respect his promises and step-down because he can't move this country and he has no policies and programmes for the country.
Read Other Articles In Article (Archive)