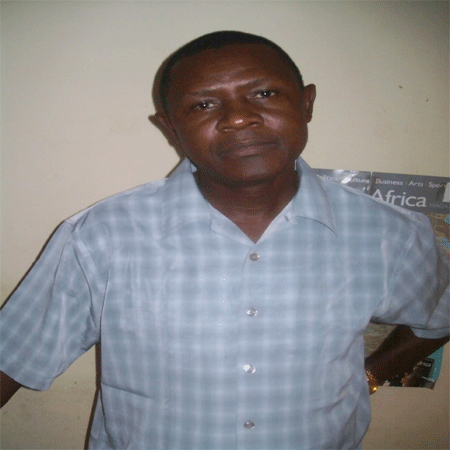 Participants at the recently ended Diocesan Assembly have praised their moderator for being professional, accurate and having the foresight to handle deliberations with the utmost understanding.
Rev. Fr. Daniel Kamara (Mgr.), a Sierra Leonean priest comes from the diocese of Makeni in the north of that country. Many of his classmates and lecturers have described him as an 'A' student. After his secondary education the young Daniel taught for three years before going to St. Pauls Major Seminary in Liberia. He excelled in his studies and got excellent results in his BA and BD programmes to the admiration of many.
He was then ordained a priest on the feast of Our Lady, the 8thof December 1988.
He became the vocations director and earned his first masters.
He assumed a lot of positions, among them becoming a lecturer at St. Pauls and Dean of studies. He is the Vicar General and Secretary General, Biblical Coordinator of AIWACand a Monseigneur.
According to a message from Bishop Ellison Monseigneur Kamara is articulate and able to calm the sea when talks are difficult. The Bishop said, "I am delighted you came."
Other members of the assembly praised Monseigneur Kamara as a man with foresight. "He was able to put across and analyse in an uderstandable manner," said William Mendy.
Those who did not know who he was argued that, crying for self-reliance, the church should not have had a foreign moderator. However, the same people who said this in secret openly confessed and thanked Fr. Daniel Kamara for a wonderful job. Rev. Fr. Joseph Karbo thanked Fr. Daniel Kamara for a beautiful job done.
Read Other Articles In Article (Archive)