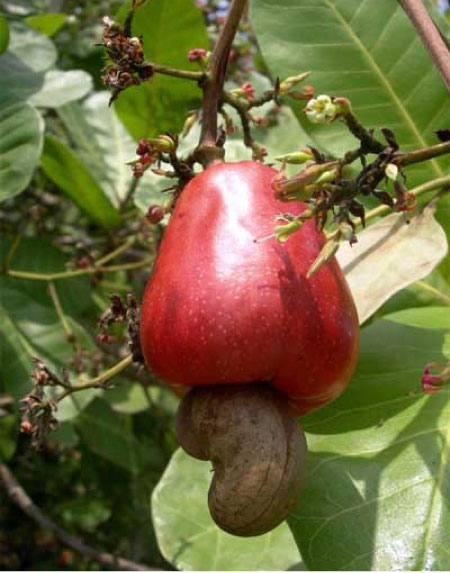 Stakeholders in the cashew production, processing and marketing are taking part in a two-day consultative forum ahead of the 2012 marketing season.
The forum, held at the Baobab Holiday Resort, is aimed at reviewing and accessing the performance of the 2011 cashew marketing season and access the outlook for 2012 in order to identify opportunities and possible threats.
The meeting organised by the International Relief and Development The Gambia (IRD) is engaging the stakeholders in a constructive discussion on better strategies for making the 2012 marketing season work for all.
Speaking at the event, Kebba Jarsey, a project manager with the IRD, said The Gambia River Basin Cashew Value Chain Enhancement Project (CEP) has revealed that cashew has been gaining momentum in the country of recent.
According to him, cashew has been a growing sub-sector in The Gambia with the country producing 8,000 metric tonnes in 2010 and 15,000 metric tonnes in 2011.
Currently, between 10 and 15 exporters are registered in the country and there are 5 small-scale processing units to add value to cashew, he said: "More farmers are getting into cashew production."
Mr Jarsey noted that the meeting will discuss among other things the product price, quality and delivery methods.
He thanked their donors for supporting and strengthening the cashew sub-sector in the country.
"Everyone in the cashew value chain is important as they all play a vital role in the sub-sector," Jarsey remarked.
For his part, Sanna Dahaba, permanent secretary No. 2 at the Ministry of Agriculture, thanked the organisers for organising such an important meeting.
He assured stakeholders that his ministry would continue to support the cashew sub-sector, adding that cashew nowadays plays an important role in the economic development of the country.
The ceremony, chaired by Mr Olu Robert, was attended by cashew farmer groups, exporters, processors and USDA officials from Dakar and the US.
Read Other Articles In Article (Archive)