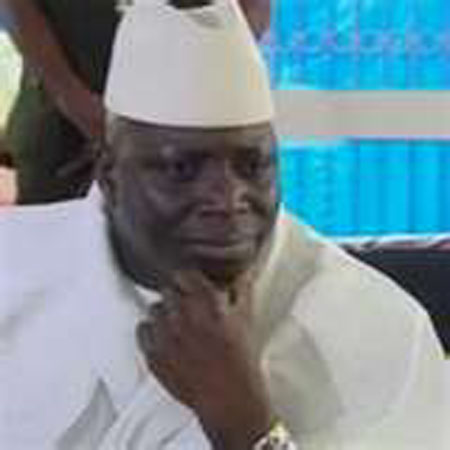 The Red Scorpions Women's team has sent words of appreciation to President Yahya A.J.J. Jammeh for his recent cash donation to the team following an international outing in Senegal.
 The team finished 4th in an international friendly tournament in Senegal and were honoured with a D100,000 donation from the President as part of his continued support to Gambian sport.
The letter dated 11 April 2013 is addressed to the President and signed by Choro Mbenga, team Secretary General. Below is the full text of the letter:
The President
Sheikh Professor Dr. Alhagie Yahya A. J .J Jammeh
Sate House, Banjul
Dear President Jammeh,
On behalf of the players and fans we write to express our deepest thanks for your recent D100,000 cash donation to the players of Red Scorpions Football Club.
Generous gifts from donors like you provide the financial and moral support needed to continue our mission.
Your financial contributions to sports organizations and individuals over the years serve as a demonstration of your commitment to the development of sports in the country.
We at Red Scorpions are inspired by your leadership quality and the role you play in the development and advancement of women and girls.  We are encouraged by your support and we promise to work even harder to realize our mission of united for excellence in football and the national vision of archiving excellence in sports.
We would like to take this opportunity to inform you that Cote d'Ivoire would host the 2014 edition of the tournament and we hope to participate.
We look forward to a continuing partnership with you.
Sincerely,
Choro Mbenga
Secretary General
Read Other Articles In Article (Archive)