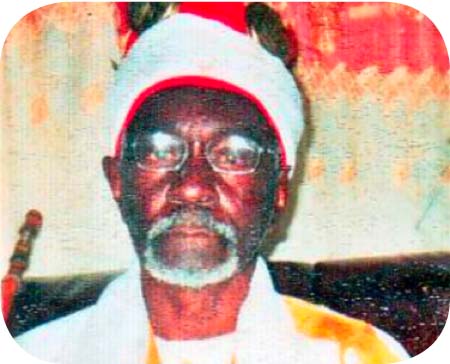 The defence team led by senior counsel AB Gaye yesterday told the Brikama Magistrates' Court that their clients, Caliph General of Darsilameh Sangajor Muhideen Hydara and the village Alkalo, Buyeh Touray, have no-case-to-answer.
Muhideen Hydara and Buyeh Touray were arraigned on charges of conspiracy and disobedience to lawful order before Magistrate O. Cham of the Brikama Magistrates' Court.
When the case was called, senior counsel AB Gaye said the prosecution has closed their case, and the defence has decided to make a submission of no-case-to-answer.
"We also decided to make it by way of a brief and we want to file the brief within two weeks," he added.
The trial magistrate, O. Cham, granted the application and urged the defence to file the brief earlier than the adjournment date to avoid further delay.
The case was then adjourned till 19 January 2015.
The charge sheet in count one stated that the accused persons, Sheikh Muhideen Hydara and Buyeh Touray, on 29 July 2014, between 10 a.m. and 11 a.m., at Darsilameh Sangajor village, in the Foni Kansala district of the West Coast Region, jointly conspired to commit an offence.
Count two stated that they jointly disobeyed a lawful order of the President of The Gambia by refusing to perform Eid ul Fitr prayers on 28 July 2014, as announced by GRTS; instead they performed the Eid on 29 July 2014, and thereby committed an offence.
Read Other Articles In Article (Archive)