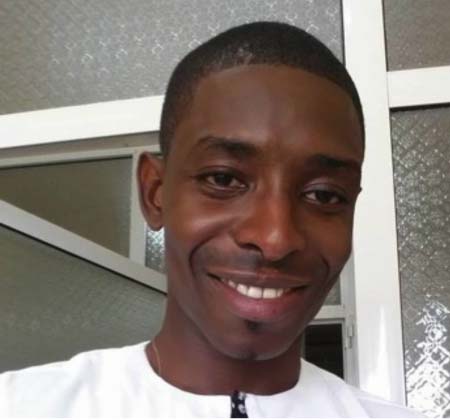 Marcel Mendy, executive secretary of National Sports Council, has said the government and its partners spent colossal sums of money towards sports development but sadly, the achievements and successes are yet to be commensurate with the investments because all of us, particularly the administrators, have been largely responsible for the dismal performances of our athletes and national teams.

Mr Mendy made these remarks while delivering a statement during the GNOC election held last Saturday.
He added that, "there have been instances that elected executives would get rid of some key members of staff of their associations/federations because they had been loyal to their predecessors and not because those members of staff cannot deliver the goods; scholarships are not given to the deserving athletes and coaches just because those athletes and coaches cannot be manipulated; impartial and sometimes interfere in the selection of national athletes and national teams; unjustly penalize our staff/ coaches and or athletes and in some instances manipulate our constitutions just to win votes".
He said this had largely contributed to the predicaments in the national sport, adding: "We will do well as a country only when we stop the firefighting and power struggle and our efforts concentrated on nation building."
He noted that, the NSC had observed with broken hearts efforts and the quality time invested in amassing and canvassing for votes, far outweighs efforts invested in ensuring that results are achieved in the country's sport.
"Worse still, it has become even clearer that it is only with rich associations that we are beset by power struggle," he went on, saying this gives a very bad impression of our sports administrators and therefore, implored on all to take a moment to do a "genuine analysis of ourselves and the reason for which we have decided to be in sport|".
Furthermore, he said, among the lofty objectives of the GNOC, is to co-operate with the Nationals Sports Council and sports associations in a drive to encourage high standards in our sports; assist in the training of coaches, athletes, administrators and teachers; assist in the provision and maintenance of the necessary infrastructure and equipment for the development of sport and to encourage and support initiatives in both the private and public sectors that could promote and develop sport in The Gambia.
The future of Gambian sport is today and as such, it is expected that the in-coming executive/bureau will build on the achievements of the previous, rectify the wrongs and give premium attention to the objectives of the GNOC and our national interest and do away with camps, he further said.
"Such have no place in our sport and as such, the NSC will frown against any attempt to create them instead of unifying stakeholders for a common purpose," according to him.
He also pointed out the alarming rate at which the country's athletes take up other nationalities after a lot of investments in them, saying there may be a compendium of reasons for this.
"Notwithstanding, it is a very unfortunate situation that we all have a part to play in trying to stem the tide," he said.
"Every Gambian has a role to play in this crusade and we must talk to our family members and friends, so that they will understand and accept that one of the worst things one can do to his/her people/country is to desert them just for monetary gains."
On a rather positive note, he said, the country's performances at the continental level and qualification to the Rio Olympics 2016 was quite encouraging.
He therefore congratulated the national teams but also the GNOC and those associations who worked tirelessly, at ensuring that the country went that far.
"I say this statement of joy with a smile but for a while, knowing that we could have done better," he said.
He remarked that their dream is to send at least fifteen athletes to the next Olympics to be held in 2020 in Japan.
This, however, will require a lot of collaborative efforts, he added.
Together, we can make it happen, he said further, adding that the National Sports Council is open to suggestions and recommendations as to how to go about achieving this lofty goal the nation has set for itself.
He stated that recently, they have witnessed some sports bodies operate or want to operate according to their whims and caprices, not based on facts and regulations.
He described this as unacceptable and as such, the National Sports Council will not allow such a situation to happen.
"As a matter of fact, the NSC has observed with grave concern that in some instances, some bodies and or groups of people gang up against others irrespective of how well the latter does simply because they believe in a different approach to development and or because they belong to the so-called different camps," he went on, saying, the Ministry of Youth and Sports and the NSC will not allow a body to be victimised under such circumstances.
They are cognizant of the fact that stakeholders of anybody have the right to vote their leaders in and out of office; however, it must only happen for the right reasons and not simply because the said stakeholders are instigated by outsiders to go against a legitimately elected body or because the stakeholders themselves don't want to play by the rules or perhaps they believe there exists a "super national sports council" they can rely on for their dubious acts.
Preliminary investigations into some of the cases in the nation's sports have revealed that some outsiders are meddling in the sport, thus causing problems and misunderstanding among stakeholders and lovers of sport, he said.
He also advised all of those who are involved in such practice to desist from such now, because knowing that only the truth shall set us free, the NSC may at some point be compelled to expose perpetrators and engineers of trouble in the country's sport.
"Indeed, sports in general appeals to all peoples, young and old, men and women and has a universal language that can be a powerful tool to promote peace, tolerance and understanding by bringing people together across cultures, religions and tribes," he also said, adding: "It's values of teamwork, fairness, discipline, respect for the opponent and rules of the game are understood all over the world regardless of what language one speaks."
With sports, everybody is expected to be one and the same, stereotypes shattered, and the notion of nobody does not existent because sport recognizes the value of all and should make all care for all, he further said, noting that it is incumbent on all therefore to work towards bringing to an end the notion that sport is synonymous to trouble.
Sports is expected to find solutions to problems and not to be a dividing factor, he said, while challenging everyone to intensify efforts in addressing the root causes of all the problems.
"At the local and national levels, we need to do more for deprived areas in the provision of facilities, infrastructure, opportunities and programmes for children, youth and adults of less endowed communities," he pointed out.
He implored on all to accept the outcome of the congress and support each other for the good of the country.
He commended the outgoing president and the entire executive board/bureau of GNOC for observing the dictates of their constitution, saying this is what is expected of all national sports associations/federations and committees.
He concluded by saying that the NSC as the body is ordained to control, supervise, monitor and regulate all sport and sports bodies in the country. He strongly encourages all and their various associations to cultivate and maintain such high level of good governance in their operations.
Read Other Articles In Article (Archive)