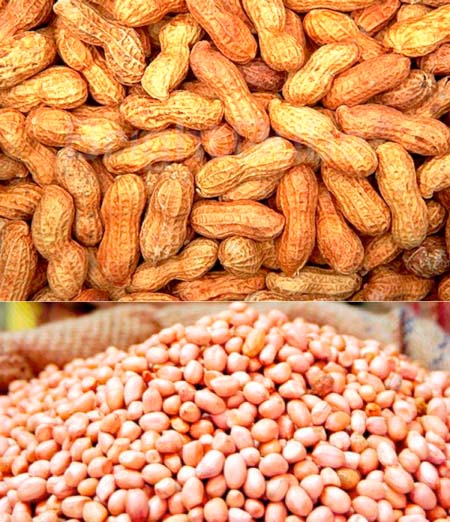 The National Implementation Unit (NIU) of the Enhanced Integrated Framework (EIF) project, under the Ministry of Trade, Industry, Regional Integration and Employment (MOTIE), in collaboration with International Trade Centre (ITC) and Agribusiness Services & Producers Association (ASPA) last Tuesday concluded a 3-day Buyer-Seller workshop for Groundnut value chain stakeholders.
Held at the Agricultural Rural Farmer Training Centre in Jenoi, Jarra West, LRR, the workshop was organised to bring together all stakeholders in the groundnut value chain to discuss the challenges encountered in the marketing of groundnuts and groundnut by-products in The Gambia.
The workshop, which also sensitised key stakeholders on how to maintain quality assurance within the various stages of the groundnut value chain, was funded under the Sector Competitiveness and Export Diversification Project (SCEDP).
SCEDP aims at responding to some of the trade-related development priorities identified in the Diagnostic Trade Integration Study (DTIS) by providing agric-sector specific support for cashew nuts, groundnuts and sesame through finding new export opportunities and product diversification.
Governor Salieu Puye, in his welcoming remarks on the occasion, highlighted the importance of groundnut and some of its essential uses.
He advised farmers to be allowing their groundnuts to fully ripe before harvesting it, and to be careful to avoid harming the produce during harvesting, as it can be affected by aflotoxin if handled improperly.
Baturu Camara-Ceesay, Principal Trade Economist at the Ministry of Trade, Regional Integration and Employment, in her remarks said that every market has its standards and if farmers want to sell their groundnut produce at the international market they should ensure it meet those market standards.
"We will continue to work with the relevant authorities to ensure we have quality and quantity groundnut that could be sold to the international markets," she said.
Chief Yaya Jarjusey said in his address that groundnut brings the government foreign exchange hence "we should work to ensure we produce quality groundnut".
He called on farmers to form a body that will bring all of them under one umbrella, as well as empower and make them stronger.
Lamin Jaiteh of Food Safety and Quality Authority said the quality of the produce or food is of paramount consideration in the production of crops like groundnut.
Unhealthy groundnut causes cancer, he emphasised. "When our groundnut meets the required standards they can be sold at good prices as well as give good health to those eating it.
"When our groundnuts are not bought by the international market, it is a loss to the country, he added, appealing to producers, especially farmers, to work hard on their groundnut production so it could always meet international standard and get access to international market.
Momodou Touray spoke on behalf of EIF while Abdoulie Khan Executive Secretary of ASPS, chaired the opening ceremony held on Monday 26 October 2015
Read Other Articles In Article (Archive)