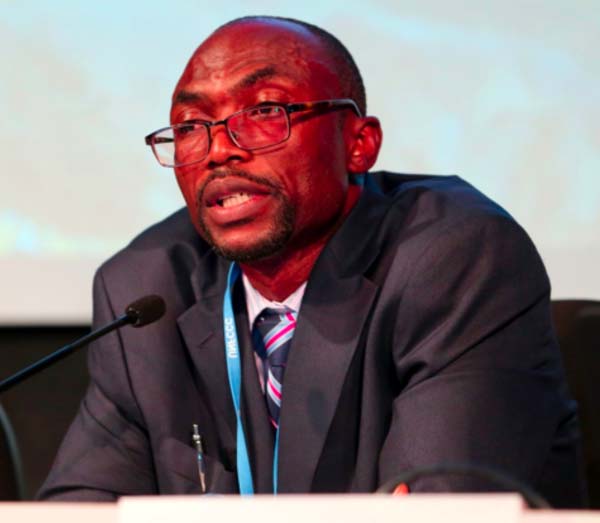 Pa Ousman Jarjue, minister of Environment, Climate Change, Water, Forestry and Wildlife, has issued a stern warning to the people of Farafenni to desist from indiscriminate dumping around waterways and the peripherals along the settlements.
He has also called for an end to the "maslaha syndrome" and for the enforcement of the anti-littering laws, to prosecute whoever is found violating the laws of the country with regard to indiscriminate dumping.
Minister Jarjue issued the warning during the second day of his nationwide visit to project sites under his ministry.
"As a ministry responsible for environmental protection and management, we will not relent in our efforts in ensuring the protection of the environment at all levels," said Minister Jarju.
According to him, waste is poorly managed as people are still in the habit of dumping indiscriminately, "but the laws are in place and they must ensure that the laws are respected" by all and sundry.
"If waste materials are dumped along waterways, it blocks water runoff, thereby it diverts to unplanned areas causing unnecessary flooding into compounds and causes havoc for the communities living around that vicinity," he said.
He said the banning of plastic bags in the country still stands and anyone found violating the laws of the land would be prosecuted accordingly, the minister reiterated.
"The "maslaha syndrome" must end if we are to achieve environmental cleanliness in the region," he stated.
His entourage also visited the Farafenni Central Market to ascertain the level of cleanliness of the market and compliance on the use of plastic bags, where he held briefing with shop owners on the importance of set-setal in the country.
The permanent secretary at the Ministry of Environment, Ousman Sowe, made special emphasis on three key points ranging from plastic bags banning, illegal logging and tree planting exercises; while encouraging all and sundry to desist from plastic bag use, illegal logging and bushfires.
Juldeh Camara, chief operations officer in Upper Badibu in the North Bank, said the announcement on the banning of plastic bags and embarking on monthly set-setal are lawful orders, and anyone found contradicting the law of the country must be prosecuted.
He urged people of the North Bank Region to comply with the laws of land. 
Read Other Articles In Article (Archive)