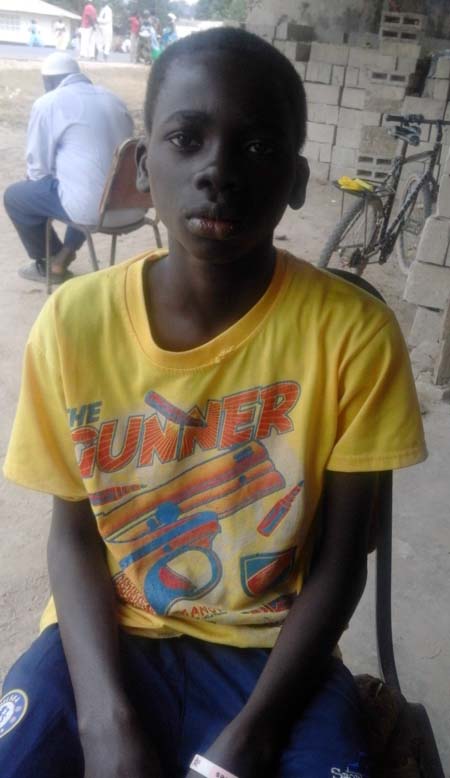 Alieu Tambedou, a 14-year-old boy of Madina Salaam village in Kombo South, is in dire need of help to facilitate his medical treatment overseas.
The grade 7 student's medical report, dated 19 November 2015, has it that he has a history of cough and fast breathing.He has been regularly going to the hospital for follow up checks, according to the report.The boy is said to be suffering from heart disease.
The medical report recommended that Alieu – son of Ensa Tambedou and Sona Janko – should undergo overseas heart treatment.He is attending WYCE Upper Basic School.
According to the mother, Sona Janko, the boy's sickness started two year ago and he has since then not been able to get the required treatment to cure the disease.
She said:"The sickness has made Alieu to be very weak; sometimes when he is attacked by the sickness even to move becomes a big problem for him.This has affected his education because he cannot go to school when he is attached.
Alieu's mother said the last time the sickness attacked him, she took him to Brikama health centre but they were later referred to the Edward Francis Small Teaching Hospital where it was confirmed that the boy needs overseas treatment.
"Therefore, I am appealing to the general public, government and NGOs to help support us in the treatment of my child," she said.
Alieu himself reiterated her mother's appealed saying he needs support so that when he is treated, he can continue his education with his colleagues.
"This sickness is disturbing me a lot.Breathing is a problem for me; sometimes I cannot sleep for a whole night because of cough and vomiting," he said, adding that he normally vomit whatever he eats.
Any person who wants to support Alieu Tambedou can contact the parents on (+220) 6155996 / 6833149 / 6391889.
Read Other Articles In Article (Archive)