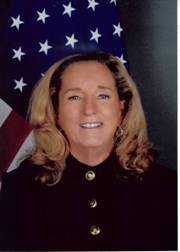 International Relief and Development The Gambia (IRD) on 8 February opened a cashew processing unit at the Jawneh family firm in Brikama.
The ceremony marked the expansion of one processing unit and the inception of three new units in The Gambia, which have been sponsored by IRD through a food-for-process grant from the United States Department of Agriculture (USDA), under the Gambia River Basin Cashew value Chain Enhancement Project (CEP).
In her opening remarks, the US Ambassador to The Gambia, Pamela Ann White, said the day marked the next step for the promotion of value addition activities to cashew in the country.
She said reports have shown that profit margins increase with processing of the raw nuts into the health snack cashew kernel.
She also stated that agriculture remains one of the key drivers of economic growth for The Gambia, cashew processing development is inline with the Gambia Government's Programme for Accelerated Growth and Employment (PAGE).
The PAGE seeks to improve employment levels, improve country competitiveness, she said, adding that cashew presents The Gambia with a significant opportunity to achieve several of its goals. "Cashew is a nutritious food with high value on the international market," the US Ambassador said.
Ambassador White noted that the IRD has been active in the effort to promote cashew production and processing in the sub-region since 2009 through the Gambia River Basin Cashew Value Chain Enhancement Project.
She says the Gambia government is showing commitment to a liberal market policy to allow farmers to benefit from strong competition in the market, and efforts, such as the IRD Cashew Value Chain Enhancement Project, are helping farmers to better understand the market dynamics, organise themselves for proactive sales, as well as produce high quality nuts which demand a premium price on international markets.
For her part, the IRD country director, Jo Anne Yeager Sallah, said the IRD has been active in the efforts to promote cashew production and processing in the sub-region since 2009 through The Gambia River Basin Cashew Valued Chain Enhancement Project.
Their aim, she said, is to strengthen cashew farmer associations, improve marketing, promote entrepreneurship, and promote best production practices for high quality cashew and value addition activities to bring increased income to cashew producers and processors.
Lamin Dampha, director of trade at the Ministry of Trade and Employment, thanked the IRD for their support to cashew farmers in The Gambia and other countries in the region.
"Your efforts would enable cashew stakeholders to harness the sector's potential economic growth and employment," he said, adding that with the intervention of the IRD, there is great change to the landscape of cashew farming in the country. 
"In recent years, we have seen significant increase in cashew trade," Mr Dampha said.
Read Other Articles In Article (Archive)