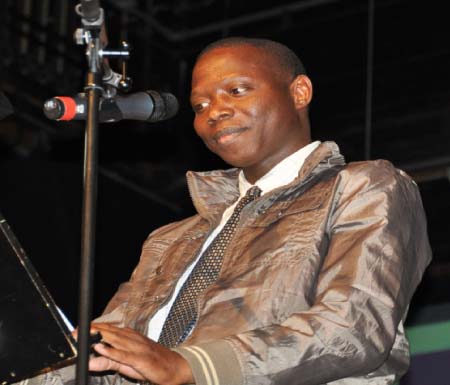 In promotion of the works of Gambian writer Seedy Bojang in Denmark, the City of Frederiksberg on 21 June this year launched the translated version of his book entitled Devil's Lover.
Graced by the Mayor of the City of Frederiksberg, Jorgen Glenthoj, the occasion saw different presentations by individuals as well as readings and plays of the book by a famous Danish actress, Signe Egholm Olsen.
In his remarks on the occasion, the Frederiksberg Mayor said freedom of expression is one of the most fundamental rights in a democratic state, which can be used to build a better society.
Mayor Glenthoj assured the writer of his nation's continuous support and open arm of pleasant stay in Denmark during the course of his duty.
''Seedy you are tonight's guest of honour. And especially to you I would like to say that we are very happy that we have chosen each other and that we have the pleasure of offering you a safe haven for two years," said Mayor Glenthoj. "I hope and believe that we will benefit from each other's company. You have already contributed with your monthly articles to 'Lokalavisen' and tonight we will hear some of your works read aloud in Danish.''
The Mayor also thanked the Danish PEN and ICORN for the benefits the municipality has derived from the network.
Reading from the translated text of the book, actress Signe Egholm Olsen talked about the plight of the protagonist of the book, Saffie.
She explained how Saffie ended up cheating on different men to eke out a living, because of the stigma associated with her trouble as an epileptic patient, as many believed she was possessed by a demon.
Janus Kodal delved into the nitty-gritty of writing away from one's homeland. He said most of the best written books have been written by writers from other parts of the world.
The programme ended with a powerful and moving performance by Dina Yafasovan, after presentations made by Tenai from the city of Arhus and Noufels from Fano.
Klaus Rothstein, who moderated the event, spoke about the backgrounds of the guest writer, PEN and ICORN.
Read Other Articles In Article (Archive)