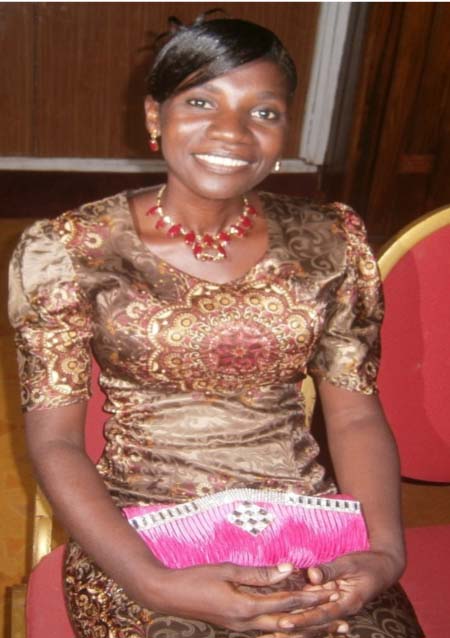 A book titled "Don't Waste Your Youth" was recently launched at the Paradise Suites Hotel in Kololi.
The book, authored by Mary Caroline Gomez, touches on significant issues of youth empowerment and development, featuring interesting and educative poems for the benefit of the youth.
Don't waste your youth is her sixth book. It is a collection of poems on critical issues that pertain to the youth.
The ceremony was witnessed by government officials, parents, friends, and well-wishers.
Speaking on the occasion, Mrs Elizabeth Johnson described the significance of the book, saying the central message of the book is for youth to get themselves empowered through application of right manners and attitude in life.
"This is an achievement," she said, commending the author for chosen a remarkable career in her contribution to humanity.
She also said the accomplishment of the young author is a challenge to youth of the day, as the book discusses relevant issues regarding youth.
In the review of the book, Mrs Elizabeth Abraham said the book, however, discusses issues relating to youth not only in The Gambia, but globally.
In launching the book, the executive director at the National Youth Council, Lamin Darboe, said the Gambia government through the Ministry of Youth and Sports and other sister institutions are taking every measures to ensure that youth don't waste their youth time but are encouraged and motivated to exercise their potentials for national development.
He added that "Don't waste your youth" is one of the most significant books at his ministry as it is calling on the youth to act positively and do the right things in life.  It could also be useful to adults, he added.
Speakers on the occasion included Marcel Mendy of the National Sports Council, gave a brief background of the author.
About the author:
Mary Caroline Gomez is a Gambian youth with a passion to see her generation, generations to come, be what they were created to be.
She obtained a certificate in Nursing at the Gambia College School of Nursing and Midwifery.
She is the author of Ariala, Expression, Trapped, The Little Foxes and The Mirror.
Three of her books have been approved by the Ministry of Basic and Secondary Education for use in schools.
Read Other Articles In Article (Archive)