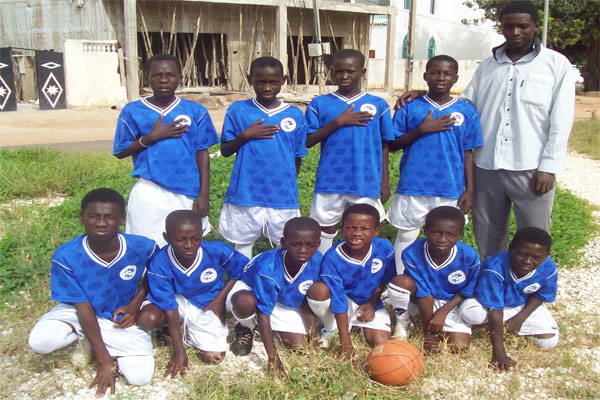 The Black Tigers are a young team in Bakau making good moves and defeating other young teams in the area. As young children, whose ages are between 11 and 15 are shinning stars in the making.
The Black Tigers FC was formed by Habib Kijera, a student at Muslim high, in 2002. He has since served as the coach.
The team has made lots of good moves as Kijera started with 14 players and now have 18 young   talented lads, the youngest being eleven years of age.
Habib Kijera, founder and coach says, "the young boys are promising, we need to help boys like Kebba, Mohammed and Njugu Demba. The others are good too."
From 2002 to date, they have played four tournaments and won two out of the four. They reached the finals twice loosing honourably.  Fearful Black Tigers FC are also a force to be reckoned with as they have been defeating teams alike in Bakau and are well known in the area. The most recent team they defeated was BaLamin FC by 3-1.
According to their Coach and founder Habib Kijera, the team has grown and his coaching skills are very limited. He made an appeal to the GFA and other football lovers to help in upgrading the team in terms of the technical aspects because the boys have more skills and there is a need for expert knowledge to guide them. " We also have money constraints. We need boots and jerseys, this makes it difficult," Kijera said.
Read Other Articles In Article (Archive)