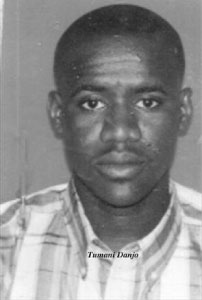 Beakanyang, a youth-led development and advocacy organization in the Upper River Region, last weekend held a one-day workshop on leadership at its head office in Barrow Kunda, Wuli West district.
The training, funded by Beakanyang, and attended by 15 participants, aimed at enhancing the leadership skills of their partnering community groups and structures in the district.
Speaking on the occasion, the president of Beakanyang, Tumani Danjo, said the training was the first of its kind to be organised by the organization.
"This training is solely organised and funded by Beakanyang through our internal resources," he said, adding that the activity is a clear manifestation of Beakanyang's commitment to strengthening the leadership of various groups in the area.
For his part, Nfamara Jawneh, secretary general and programme officer of Beakanyang, said bad leadership has contributed to the failure of many groups and projects in the country.
"We have realised that many groups and organizations have problems with their leadership and have decided to play our part in addressing the leadership gaps in our partnering groups and organs," he said.
He urged youth and women leaders present at the event to take the training seriously and to share the knowledge gained from it with their colleagues in their respective groups.
"I remember last month in Banjul, when I first suggested to my president for us to organize this training at the time when we were also strategizing on how to respond to the country's food shortage. He told me that the subject is equally essential and attainable for us," he recalled.
"I looked at him and thinking of the cost involved and knowing fully what I was contemplating, this great leader of ours said: 'We must sponsor it with or without outside funding'."
Mr Jawneh commended Mr Danjo for his inspirational leadership and urged him to share his experience with the participants at the training.
The board chairperson of Beaknayang, Yahya Sumareh, described the training as very relevant for the participants, noting that many groups are today in crisis due largely to improper leadership.
"Good leadership does inspire and motive their subordinates towards achieving organizational goals," he said.He hailed the leadership of Beakanyang for organizing the training and urged the participants to use the skills acquired in their work for effective service delivery.
Other speakers on the occasion included Mrs Dandang York, a board member and Mr Alkally Kebbeh, Sare Ngai Ward Councillor.
Participants at the training were drawn from Beakanyang female wing, board of directors, VDC, Kambeng Kafoo, project steering committee and representatives from Sutukoba and Basse.
Read Other Articles In Article (Archive)