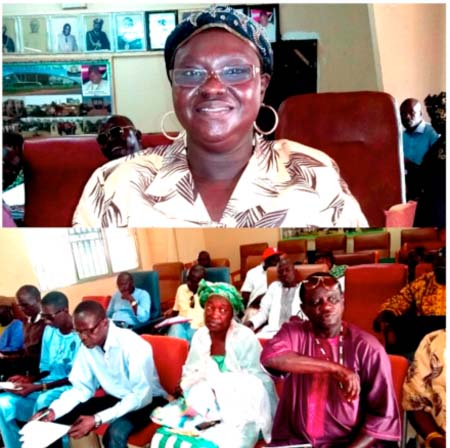 Banjul City Council (BCC) yesterday commenced a four-day finance and performance retreat at the council's chambers in Banjul.

As a service delivery institution, the retreat serves as a platform to gauge and measure the service delivery of the council.
It would also serve to help the council to reflect on issues revolving within and outside the council, in order to apply corrective measures needed to continually register resounding successes in its goals.
As testimony of the council's positive transformative process, this was the first time that an intertwined finance and performance retreat was being held, unlike previously when separate financial retreats were held.
In her remarks at the opening of the retreat, the deputy mayoress of BCC, Awa Sillah-Njie, said she was extremely delighted to be part of the monumental stride in the council's history.
The council is going through a positive transformative process, as previously a financial retreat was separately held, but today an intertwined financial and performance retreat is being held
The retreat would add impetus to their concerted efforts as policymakers in their attempts to uplift the standards of the city of Banjul in all facets of positive development, she added.
The deputy mayoress hailed her council for deeming it fit and appropriate to have such a review, as it would further encourage and motivate members of staff, once the gaps, strengths, weaknesses, among others, are identified to map out the way forward.
Mrs Njie also reaffirmed her dedication to the fulfillment of the council's aspirations.
"I remain resolute and steadfast in my commitment to see to it that Banjul is transformed to another level of the pedestal, as we continue to resolve and evolve with the fervent belief that sooner, the capital city will regain part of its lost glory.''
Mrs Njie commended the two chairmen and all her council members, for their unwavering commitment and dedication towards the successful implementation of the review.
She urged them to keenly take note of the lessons that would be learned during the cycle of the retreat, to come out with tangible goals in order to holistically address the needs and aspirations of the council in providing substantial service delivery to inhabitants of the capital city.
Alhaji Sandigie Njie, BCC PRO, in his remarks on the occasion, said as an institution under the spheres of social contract and service delivery, this foremost joint retreat would enable the council to examine how far they have gone, and look for a way forward to perform better and meet the expectations of their people.
The council's CEO Mustapha Batchilly echoed similar sentiments.
Read Other Articles In Article (Archive)