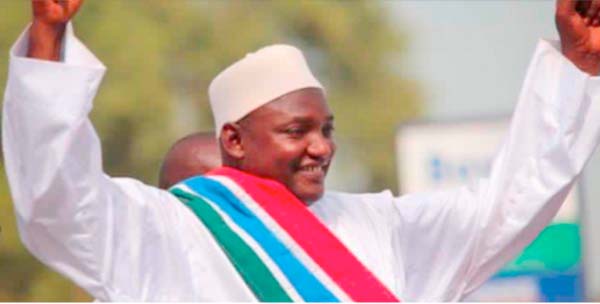 President Adama Barrow starts his maiden nationwide tour today, Thursday, to "thank the Gambian people for voting him" and to campaign for the Coalition candidates in the April 6 National Assembly election.

According to a press release from State House in Banjul, the purpose of the tour, scheduled for 23 March – 2 April, is for Barrow to thank the Gambian people for voting for him as president in the 1st December 2016 election.
"The tour will also enable President Barrow, as Coalition leader, to familiarise himself with the political situation in the run-up to the National Assembly election in April this year," the release issued yesterday stated.
During the nationwide tour, President Barrow will hold 36 general meetings in the seven regions of The Gambia.
"He will call on the electorate to vote for Coalition candidates for change so as to have a majority in the National Assembly. This will enable his government to implement its transition policies and programmes to effect the change Gambians have voted for during the December 2016 presidential election."
The Office of the President called on all supporters to join President Barrow at the general meetings in their areas.
Read Other Articles In Article (Archive)