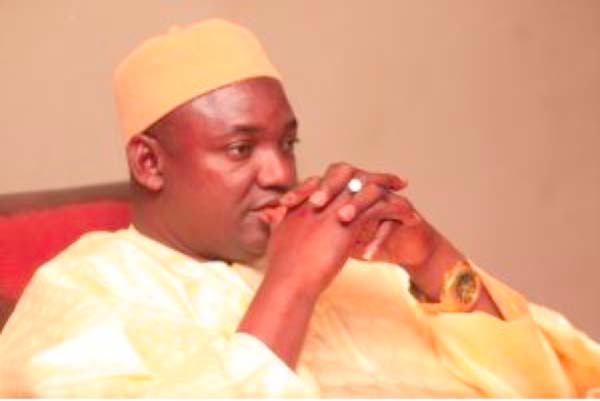 President Adama Barrow has removed the restrictions placed on the importation of onions and potatoes into The Gambia by former President Yahya Jammeh.

President Barrow said he is committed to building an economy on the ideals of a free market as he introduced his first minor import duty cuts.
In a press statement issued on Saturday, Barrow also announced a reduction on the import duty on flour from 47% to 20%.
Below is the entire press release:
The general public is hereby informed that in order to ease the burden on consumers, the Government of the Gambia has taken the following measures with immediate effect:
The ban on the importation of onions and potatoes is lifted. Therefore all importers of onions and potatoes are free to import these products.
The duty on imported flour has been reduced from 47% to the normal rate of 20% and the reference value shall be the transaction value.
The additional measures of D1 per kilo of cement and 5% excise tax are now removed.
The Government of The Gambia wishes to reaffirm that it will continue to pursue an open and liberal economy aimed at boosting trade and economic growth.
Read Other Articles In Article (Archive)