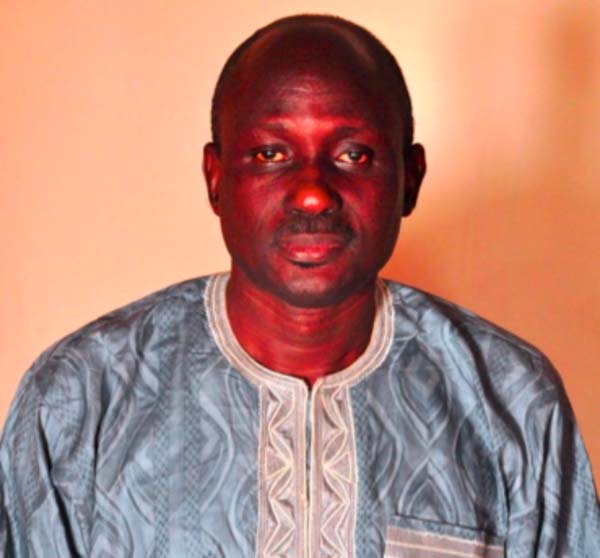 Tahawal Banjul Team and the people of Banjul North have expressed their optimism to give victory to the National Assembly candidate for the People's Democratic Organisation for Independence and Socialism (PDOIS), Ousman Sillah.

They expressed their optimism on Saturday at a rally at Mosque Road Banjul. The meeting was attended by supporters, including other candidates selected by Tahawal Banjul, and Halifa Sallah, PDOIS secretary general.
Speaking at the rally, Sillah, who is contesting for the seat of Banjul North, said he is not a stranger in Banjul, and that is why he was able to come to them seeking their votes to represent them in the parliament.
The journalist turned politician said as an editor at Foroyaa newspaper, he, and others at the paper, have been sensitising the people on their rights as citizens of the country.
"I am not looking for a salaried job, position or fame because I started politics since 1986. PDOIS is working for the people. This is not a job where we develop our constituencies; the job is to help the coalition fulfill its promises to the Gambian people. I am ready to work for you," he said.
In his manifesto, Mr Sillah said as a media practitioner, if elected to the parliament, he would push for the enactment of laws that would promote and guarantee freedom of speech and the media.
He said he would dedicate part of his monthly salary to a constituency development support fund for Banjul North, which would be managed by a committee selected by the people living in the three wards.
Muhammed Ndow, one of the candidates selected during the Tahawal Banjul primaries for Banjul Central, said Ousman Sillah was the best candidate during the TV broadcast.
Ndow urged the people of Banjul North to shun politics of who you know or like. He said other National Assembly candidates are talking of getting rid of mosquitoes and developing the constituencies, but such works are not the role of parliamentarians.
He emphasised that parliamentarians are not elected to build roads, and that people should shun politics of 'give me 'attaya' [green tea] and sugar'.
Mr Ndow called on Banjulians to come out in their large numbers and vote for candidates of Tahawal Banjul: himself, Muhammed Ndow for Central, Fatou Naji for Banjul South, and Ousman Sillah for Banjul North.
Pa Sulay Sowe urged the youths of Banjul to come out and vote massively for the three candidates that won the primaries, so that the laws enacted at the National Assembly can be in their favour.
Passeh Jagne, Ousman Sillah's campaign manager, said the people of Banjul North know Ousman Sillah a lot and wherever he represents them, they would not regret it.
He said it is time for people to know that it is only PDOIS that can take the country forward. He urged Banjulians to vote for the three candidates that won the primaries of Tahawal Banjul so that, come April 6th, victory can be theirs.
Salieu Taal said Ousman Sillah is hardworking and competent enough to represent Banjul North in the parliament, adding that Ousman is not a politician that would pull out money and give to everyone, but a politician that would effectively represent the people in the parliament.
Dr Alieu Gaye, chairman of Tahawal Banjul, said they were all born in Banjul, and that was why Tahawal Banjul decided to select those from Banjul to represent Banjul, and that they selected the three candidates because "they are competent enough to lead".
Ya Fatou Mbye said Banjulians should shun politics based on tribe, and vote for the right candidates.
Alex Dacosta, Mustapha Ngum, Lena Njai and Aziz Jagne all expressed similar sentiments, saying they are optimistic of victory for the candidates of Tahawal Banjul.
Read Other Articles In Article (Archive)