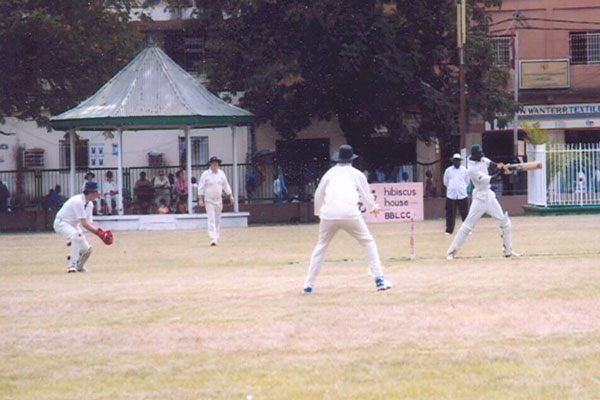 Lower Basic Schools in Banjul are currently competing in a knock out cricket tournament organised annually by the Gambia Cricket Association to help scout and develop young talents.
Last Friday Saint Joseph was victorious over Wesley Lower Basic, JC Faye defeated Campama Lower Basic, and July 22ndSquare Selection defeated Methodist Lower Basic. This coming Friday JC Faye will play Saint Joseph's, Methodist will clash with Campama, and Wesley Lower Basicare expected to face the 22ndJuly Square Selection at the July 22 Square in Banjul.
However, according to the Administrative Secretary of The Gambia cricket association Mr. Wilfred Riley the ultimate aim of the tournament is to scout for players for U-13 and U-15 respectively. "This year's Lower Basic school competition is so engaging with coaches working hard in order to produce the best team in the competition," Riley remarks.
The competition is gathering momentum when students from the various schools converge at the square to cheer up their teams. Saint Joseph's Lower Basic emerged as winners in last year's primary school competition.
While in the cricket league, this weekend Wallidan will play against the Veterans on Saturday and the league leaders will battle out with Gambia Ports Authority on Sunday.
The league ranking is as follows: Jewel of India on top with 27 points, Veterans garner 21points, Safeway Asia with 15 points, Gambia Port Authority amassed 9 points and Wallidan is at the bottom with 3 points.
Read Other Articles In Article (Archive)