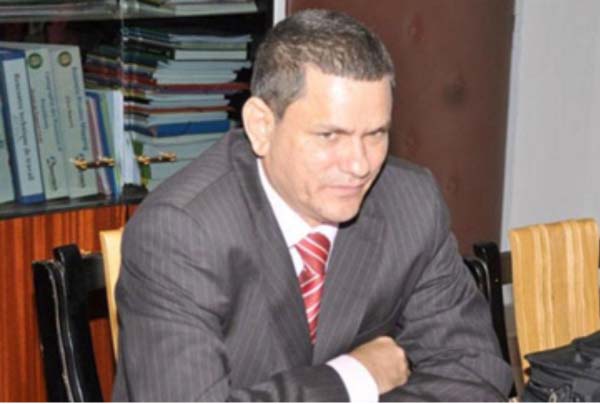 The 7th scientific congress of traditional medicine and conventional medicine practitioners of ECOWAS member states is under way in Banjul.
The congress, funded by the West African Health Organization (WAHO) in collaboration with the Ministry of Health and Social Welfare and the Association of Traditional Healers of The Gambia, was opened yesterday at a local hotel in Kololi.
The theme of the congress, which runs from 3 to 4 September 2015 is: the "Current level of traditional medicine development in The Gambia and ECOWAS region".
The congress brought together participants from Liberia, Cote D'Ivoire, Nigeria Togo, Benin, Burkina Faso, The Gambia, Ghana, Sierra Leone and various representatives in the sub-region, as well as the director general of the West Africa Health Organization, Dr Xaxier Crespin.
Speaking at the congress, Dr Crespin said that this was the second time the congress had been held in The Gambia.
He said in October 2011, they brought the 4th scientific congress under the theme: "Promoting Traditional Medicine in the ECOWAS Sub-region: Prospects and Challenges".
"For us at WAHO, this rare gesture could not have given us a clearer message about the commitment to the success of the institution and, in particular, a better endorsement of the huge efforts we are making to institutionalize traditional medicine in the health systems of our countries," the WAHO DG said.
"My experience in being the director general of WAHO over the last one year and a half has revealed to me how fragile the health systems in our countries are," he added.
"This explains our perennial inability to respond to the rampant outbreaks of disease epidemics in the region."
He continued: "I am convinced that the immense potential of traditional medicine could be harnessed to address some of these health challenges. It is for this reason that I have taken a keen interest in the promotion of rational traditional medicine practice in the ECOWAS region," the WAHO director general went on.
The meeting was timely, taking place at a time when WAHO is developing its 2016-2020 strategic plan, he continued.
Dr Crespin said for the past eight years, WAHO has been supporting ECOWAS countries to develop their traditional medicine sectors.
It has become increasingly clear that while some countries have made huge progress, others are still lagging behind, he declared.
"As the DG of WAHO, I can only create the enabling environment for you to carry out meaningful and beneficial interventions. It is then up to you as directors, coordinators, experts and practitioners to take advantage of this goodwill, to develop the sector in your respective countries.
"I am of the firm belief that this congress would offer us the opportunity to take stock of our achievements and failures, and to come out with concrete strategies that would enable us to make our traditional medicine practices and products the envy of the world."
Read Other Articles In Article (Archive)