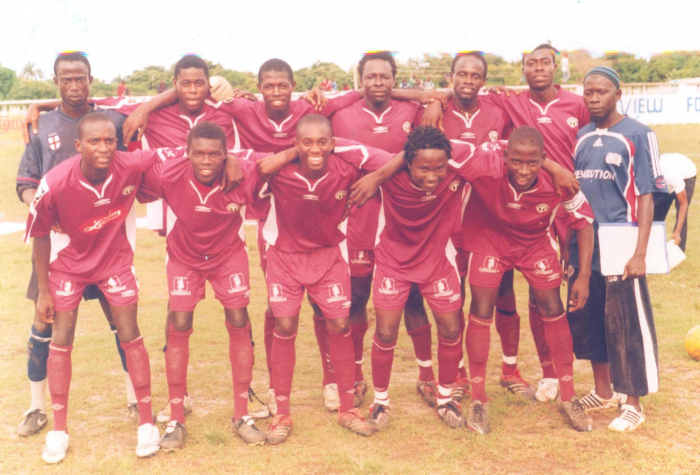 As Bakau Nawettan continues to produce thrilling and interesting encounters among the participating teams, teams like Unique FM, Vidar, Saul Samba, Ron-Mango, Sea view, Five Junction, KWT, Magadan, Mamakoto, have all made a bright and winning start to the championship.
But teams such as the Smiling Coast, Linguere, Milan, Bremen Africell, Luniburg, Vietnam Border, Bantankoto, Magadan, Katchically United and Scan-Tours, all failed in their attempts to collect the first win of the summer championship.
Unique FM who vowed to put an end to its 9 years trophy drought began the campaign with a hard fought 1-0 win against the Smiling Coast that failed to snatch a victory out of the two matches they played.
The Youngsters of Bakau New Town had a moral boaster with a change of name when it was officially confirmed that the name of the team was changed from the popular name Julangel to Unique FM, followed by their last Sunday's historic 2-0 victory over the last year's League cup champions to dent Linguere's hope of progressing to the next stage of the League championship.
Linguere that started the defence of their title with a narrow 3-2 defeat to Vidar before they went further to slip to neighbours and bitter rivals Unique FM 2-0 is in serious situation of booking a place in the next stage of the championship. They needed a miracle to see them through to the second round of the tournament, but they should not be rule-out because they are notorious of coming from behind to make a late qualification. Let's wait and see.
Ron-Mango began the campaign by beating Bremen Africell 1-nil, courtesy of a penalty by right back Alieu Jarra AKA Telly which gave them something to be optimistic about. They are in terrific form after their super cup final defeat to struggling Linguere side recently.
Sea View entertained new comers Luniburg to a hard-fought 1-0 win, thanks to the much- anticipated effort by midfield maestro Samseedin Badjie from a penalty spot to ensure a find start to the summer championship by the hotel club.
Viet Nam Border's embarrassing performance in Bakau Nawettan in recent years continued with another disappointing 1-nil lost to Five-Junction.
Despite being a power house in Bakau some years ago, Border has failed to replicate the form and strength that made them one of the most successful Nawettan teams following the departure of most of the stars players.
But the youngsters are still determined to end their poor display this year as the Nawettan progresses.
Banda (BI) now officially transformed to KWT that is also vowed to form a formidable team for the future competitions. They entertained Bantankoto to a narrow 1-nil victory as part of the opening fixtures played between the two sides.
Njogu Demba Academy that endured some frustrating moments in the just ended qualifiers before making a late qualification had a poor start to the Nawettan after losing 2-1 to Magadan, while Katchically United were held to a one-all draw against Bremen Africell last Sunday.
Scan Tours and Magadan were involved in a mouth-watering encounter which ended in a goaless draw on Tuesday.
Read Other Articles In Article (Archive)