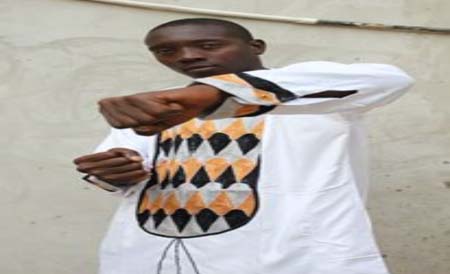 Joluv Arts Entertainment has signed rap mbalax singer Bai Babu on a 5-year deal.
Saul Sowe, Chief Executive Officer of Joluv Arts Entertainment, said they came to an agreement and signed the contract, in the interest of both parties, on 18 March 2014.
Mr Sowe reaffirmed Joluv Arts' tireless commitment to promoting the arts and culture of The Gambia by producing quality music and other entertainment package.
He calls on Gambians to keep supporting their artistes, encouraging and signing them to storm the international scene in the short run.
According to him, Joluv Arts Entertainment is currently working with three Gambian artistes, namely Jalimadi, Manding Morry and Bai Babu, and the firm is currently scouting for new talents to coach them to pursue career in music.
For his part, Bai Babu, who is also known as Brain Cracker, said he is very happy to have come to an agreement with Joluv Arts.
Joluv Arts will now be managing him professionally, he added, saying that is what every artiste needs, to be signed by a label for them to protect the rights as an artiste.
He said the contract involves a lot and therefore calls on his fans to look out for more developments from him as an artiste.
Bai Babu added that the deal has taken him to another level as he has moved from being an ordinary artiste to a more professional one.
The 'Dama yii' initiator noted that the contract has given him a bigger task as expectations are high on him after signing the deal.
"They have trust and confidence in me, which is why they signed me," he noted.
According to him, Joluv Arts is the biggest music label in The Gambia and it has helped and empowered a lot of musicians.
He commended them for their continued support to the entertainment industry of The Gambia.
Brain Cracker  calls on his fans and Gambian music lovers at large to keep on supporting him as he looks forward to celebrating the launching and the one-year anniversary of his fan club, called 'The Brain Crackers'.
He said further that for the upcoming show, preparations are at high gear to make the event highly successful, as he has also invited a lot of international artistes, many of whom will be coming from Senegal.
Read Other Articles In Article (Archive)