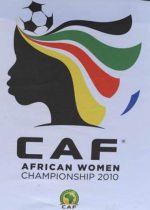 Bafuloto Community Association female team recently registered its first victory in the Kombo Central District female football tournament following their 1-0 victory over Dasilami Community.
Bafuloto women's side re-adjust their chemistry as they continue to cause threat and it paid off when star striker Mariama Jarju's 65th minute strike proved to be the deciding factor of the game to help Bafuloto celebrate their first win of a five team tournament.
The defeat has seen Dasilami community association remained in the tournament but without a win collecting a single point in two games.
Penyem Community Association women's team also thrashed Jamisa Community Association Female team 3-1 at the Penyem playground.
Penyem community Association female team now collects 4 points in two games, while Jamisa Community Association female team has a single point in two games.
Read Other Articles In Article (Archive)