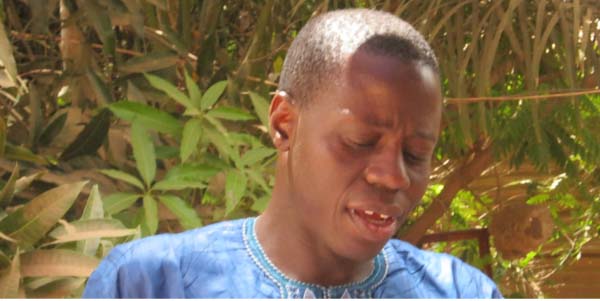 The chairman of the Brikama Area Council (BAC), Bakary Saibo Sanneh, has challenged the youths of the country to be grateful to President Yahya Jammeh, and to acknowledge his efforts in spending huge resources on the youths for their advancement.

He added that since the advent of the July 22nd Revolution in 1994, President Jammeh had spent significant resources in the promotion of youth welfare in the country.
BAC chairman Sanneh made this remark, while delivering a statement on the occasion of the International Youth Day, celebrated at the Gambia College in Brikama West Coast Region on Friday.
The occasion was organised by the West Coast Region youth committee in collaboration with various partners in the region.
According to him, young people have a lot to rejoice for in the country, thanks to the visionary leadership of President Yahya Jammeh, as he had created through the Local Government Act, a nominated councilor in all area councils, that represents the views and interests of the young people of the country.
Also at the grassroots level, a representative of the youth groups is provided for, in the formation of the Village Development Committee, VDC, he added.
The BAC chairman also said the local Government Act further provides for councils to establish, maintain or control public parks, gardens and recreation grounds on any land vested in the council.
It also provides and controls sporting and recreational facilities and programmes, including education for both adults and young people, including the provision and running of community centers and to address the welfare of children, among a host of others.
He advised the young people of his region, and by extension the country, to go and grasp the opportunities provided for by the Gambian leader to make their life and that of their families worthwhile.
He further challenged the young people to go and acquire skills for a lifetime achievement.
The chairman of the West Coast Region Youth Committee, Albino F. Gomez, applauded all stakeholders ranging from the ChildFund Federation West Coast Region, youth committees and it satellite institutions and the young people of the region for their collaboration and partnership in making the event a success.
He said this year's celebration of International Youth Day was under the theme: "The road to 2030; Eradicating poverty, Inequality and achieving youth power 1.8 billion."
He also spoke about the importance attached to the event, saying bringing young people and stakeholders from across the West Coast Region to deliver on issues that affect lives and livelihood was essential, for nurturing a critical and responsible citizen of which the youths constitute the highest percentage and critical to the attainment of the SDGs.
Read Other Articles In Article (Archive)