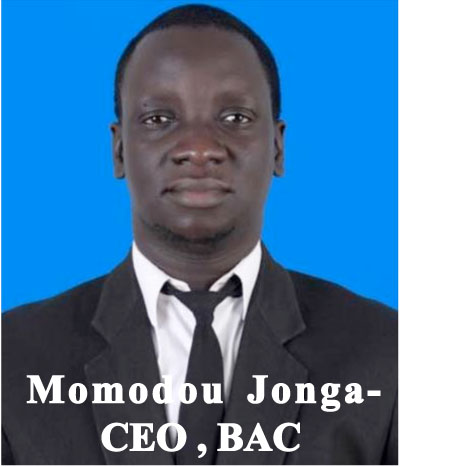 Momodou Jonga, Chief Executive Officer of Brikama Area Council has said 'we should endeavor to put The Gambia first as well as endeavor to choose unity over division'.

Mr. Jonga made these remarks last Friday while deputising for the governor of West Coast Region during Geneva Centre for Security Sector Governance (DCAF) engagement with the region's chiefs, alkalolu, councillors, youth representatives and security officers on the on-going Security Sector Reform in The Gambia.
According to him, the ongoing Security Sector Reform is vital to ensuring an effective and accountable security sector under a democratic dispensation for the country.
He added that the reform will ensure respect for human rights, rule of law, fundamental principles of good governance, a vibrant economy and democratic rule to an all inclusive development.
He pointed out that the reform is important to West Coast Region in particular which is the largest and most populated region in the country.
He admitted that the region has also witnessed incidents of security threats in the past two years which include political, land disputes, natural resources, and religious issues, and therefore called on West Coast Region residents to be on the alert and be willing to provide vital information in making the security sector reform a success.
Pansaw Nyassi, Geneva Centre for Security Sector Governance country head for The Gambia, said human right violations happened in the country for which citizens were displeased and thus warranted the government to come up with the Security Sector Reform.
He added that the Security Sector Reform is to not only restore Gambians' confidence in the security sector but also ensure the security sector operates in accordance with the laws of the country.
Mr. Nyassi also called on Gambians to safeguard the peace and stability of the country.
Since 2018, DCAF has been supporting security sector reform in The Gambia through two projects funded by the EU and France, with an overarching goal to support a fully inclusive, coordinated SSR process with genuine civilian oversight.
It could be recalled that Security Sector Reform (SSR) is the political and technical process of improving state and human security by making security provision, management and oversight more effective and more accountable, within a framework of democratic civilian control, rule of law and respect for human rights. The goal of SSR is to apply the principles of good governance to the security sector.
Read Other Articles In Article (Archive)