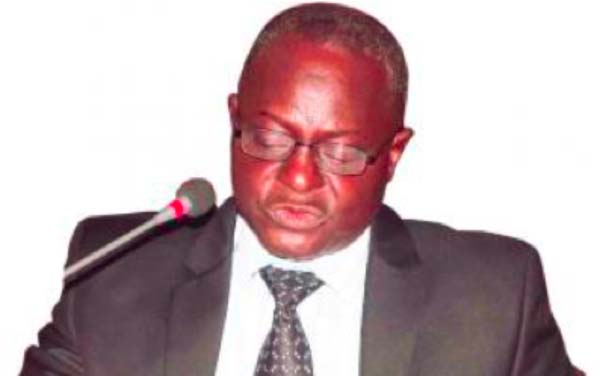 Karamba Touray, the Auditor General at the National Audit Office, recently told the joint session of the Public Accounts Committee and Public Enterprises Committee (PAC/ PEC) of the National Assembly that the 50 per cent payment by the Gambian Embassy in Guinea Bissau agreed in a contract for 10 March 2011 was paid in two parts, in July 2011 and November 2011.
He said subsequent to these payments, the contractors caused further delays in a project that was 2 years and 6 months behind schedule.
The embassy has had to write strongly-worded reminders and letters threatening to report the delayed delivery and non-cooperation to the Bissau-Guinean authorities for appropriate action.
"Our inspection of the project site on 16 October 2014 confirmed that the building is now completed and roofed, and what remain are the fittings," he said.
Mr Touray further informed the PAC/ PEC that payment to the contractor was not linked to progress of work completed, and although the contract agreement has penalty clauses for delay on the part of the contractor, the late payment of the 50 per-cent has made the application of the penalty difficult.
"Generally, construction contracts included a defective liability period for which the principal retains a percentage of the contract fee, called retention money, in case a defect or defects are discovered after the contractor has completed and handed over the project," Mr Touray added.
The contract agreement did not include a defective liability clause, he told deputies.
"We also noted that a team comprising NRA and the ministries of Foreign Affairs and Transport, Works and Infrastructure made a technical supervision visit to the project, but their report was not available for review," he stated.
In addition, they did not find any evidence of certification by the consultant of "the degree and quality of works completed so far to date".
Since the first payment, a number of other payments were made to the contractor as the work slowly progressed, he said.
According to Mr Touray, their review of the Chancery project files and construction project progress reports revealed that the embassy was able to secure a larger plot of land than the one originally allocated by the Bissau-Guinean authorities, and the size of that plot was sufficient to build housing for all home staff.
"The absence of a direct and very strong link between payments to the contractor and the progress of work at the outset and non-inclusion of a defective liability period exposes the embassy to greater risk of non-performance by contractor, when the payments would have been made already," he said.
Read Other Articles In Article (Archive)