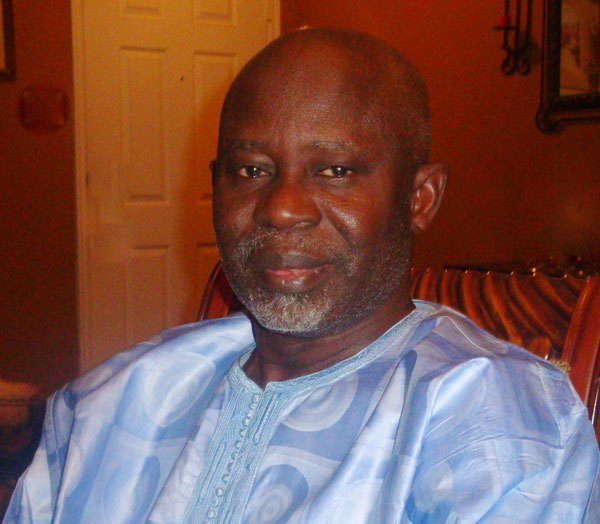 Lawyer Ousainou Darboe has been summoned to appear at the Police Headquarters in Banjul today June 11, 2012, The Point has reliably learnt. Darboe is the leader of the opposition United Democratic Party, UDP.
Though The Point could not establish the reason(s) for Darboe's summons, at the time for going to press, sources said he was invited in connection with his tax payments.
Our sources also added that other senior lawyers and doctors, whose names we could not confirm at the time of going to press, were also invited for questioning.
"Yes, I was asked to report to the police headquarters in Banjul on Monday at 9 am," Darboe confirmed to The Point.
According to him, he was first invited to the Kairaba Police Station on Friday, where he was granted police bail, and asked to report to police headquarters in Banjul this morning.
The move comes less than three days after the Commission of Enquiry into Tax Evasion and other Corrupt Practices submitted its report to President Yahya Jammeh.
Asked whether his summons was in connection with the report of the Tax Commission, Darboe responded: "Well, I was just asked to report to the Police Headquarters in Banjul on Monday."
The report revealed, among others, that the government lost more than D2 billion from 50 selected taxpayers re-assessed on income, sales and payee tax, as well as D3,838,106.80 bututs for capital gains tax of 14 transactions of sales of leasehold properties.
The report revealed that the total outstanding amount of tax debt of selected taxpayers re-assessed was D20,711,239.07 for 10 legal practitioners, D5,370,707.13 for 7 medical practitioners, D98,537,355.76 for 6 insurance companies, D439,503,816.98 for 12 hotels, D15,263,390.93 for 7 consultants and engineers and D1,945,70,081.70 for eight other companies.
Read Other Articles In Article (Archive)