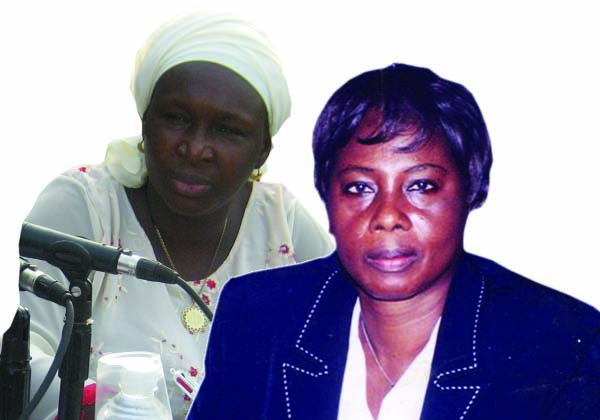 Lawyers representing two top officials of the Gambian Committee on Traditional Practices Affecting the Health of Women and Children (GAMCOTRAP) have filed a bail application at the high court in Banjul before Justice Emmannuel Amadi, The Point has learned.
The bail application is seeking, among other things, the high court to grant bail to Dr Isatou Touray, Executive Director of GAMCOTRAP, and Amie Bojang-Sissoho, Programme Coordinator of the same organisation, who were both charged with theft.
The application followed the decision of Magistrate Nkea of the Banjul Magistrates' Court not to grant them bail, and to remand them in custody at the Mile 2 state central prison.
Dr Isatou Touray and Amie Bojang Sisaho, who were arraigned before the Banjul Magistrates' Court on Monday, were alleged to have sometime in the year 2009, in Banjul and diverse places in The Gambia, jointly stole the sum of 30,000 Euros being money provided by the YALOCAMBA SOLIDARIDAD of Spain to GAMCOTRAP.
When arraigned before the court earlier this week, they pleaded not guilty to the charge, and Magistrate Nkea ordered them to be kept in police custody pending his ruling on an application for bail made by their defence counsel, and the objection to the application submitted by the police prosecutor chief superintendent Tijan Badjie.
Subsequently, when the magistrate gave his ruling on Tuesday, he ordered that they be remanded in custody at the state central prison.
This prompted their counsel to file another bail application at the high court, which is expected to be heard today.
Dr Isatou Touray and Amie Bojang-Sissoho are well-known Gambian women's rights activists, whose organisation is spearheading the campaign against female genital mutilation in The Gambia.
Read Other Articles In Article (Archive)