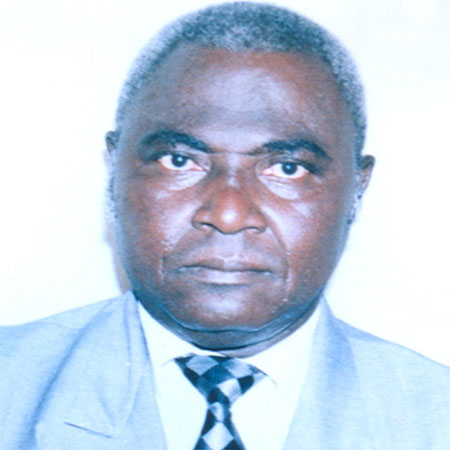 The campaign manager of the main opposition party the United Democratic Party (UDP), Mr. Femi Peters, has said that the ruling APRC Party will be given a good run for their money, come 18th December.
 Speaking to this paper yesterday, Mr. Peters revealed that his party will be going all out to support the contesting National Reconciliation Party (NRP) candidate, who is yet to be named.
"It is not going to be an easy thing for the APRC. We are going to contest. We are a coalition. It's a joint venture and we are going to win", he said.
Mr. Peters earlier said that said that he was not in a position to say as to whether his party will contest in the forthcoming by-elections in Nianija.
He has now said his party will give its fullest support to the opposition NRP party which is in coalition with his party.
Asked about his party's relations with other opposition parties Mr. Peters remarked that: "They have the right to boycott the election and they equally have the right to contest. That's their problem. We are not after whether they are contesting or not".
The National Assembly seat for Nianija became vacant following the expulsion of Mr. Dawda Manneh, the erstwhile National Assembly Member for the said constituency from the ruling APRC party on whose ticket he was elected to the National Assembly.
Mr. Dawda Manneh, readers will recall, was arrested on Saturday 13th September 2008 together with one Demba Baldeh, an ex-soldier now working as a Security Guard at the Central Bank for allegedly trying to smuggle a large quantity of cannabis sativa, locally called "jamba".
The NRP\UDP coalition is quite confident that they are going to win massively.
However, the ruling APRC party, which has already named its candidate also seem to be more than optimistic about their chances of regaining its seat.
Latest reports from the Central River Region have it that a good number of some APRC bigwigs are currently in the Nianija constituency, a supposed APRC stronghold, drumming up more support for the ruling party.
Many however believe that with both opposing sides apparently brimming with confidence to secure the Nianja National Assembly seat, any prediction as to the potential winner will have to reckoned with the tendency of sudden changes in political fortunes.
Read Other Articles In Article (Archive)