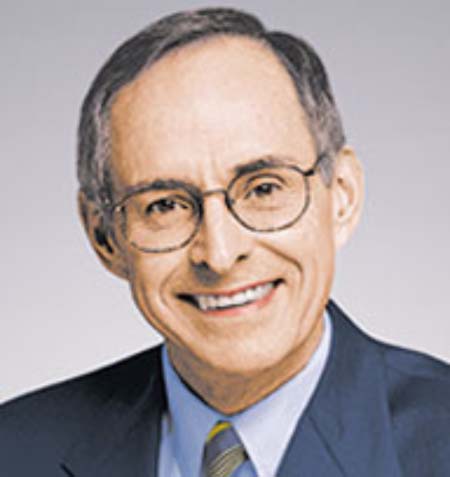 Eckankar, known to its followers as the religion of the Light and Sound of God, is in The Gambia and slowly but surely gaining momentum.
Although not much is known about this relatively new religion in the country, it was officially registered at the Attorney General's Chamber in Banjul since 2004; it has since then been spreading its tentacles.
The God of Eckankar is called Sugmad, the holy book The Shariyat Ki Sugmad and a believer is known as an Eckist.
The religion is said to have started in 1965 by one Paul Twitchell, an American, but in an interview with the Eckankar contact person in The Gambia, Imelda Mboto, on Tuesday, she said Eckankar is a religion of the Holy Spirit that came directly from God.
She said: "Throughout generations Eckankar has been in existence and has been taught to various people or given to various people silently, centuries ago.These individuals have their personal experience of the light and sound they hear when God is talking to them; they see spiritual giants appearing to them, giving them messages.
"But it was only in 1965 that one of the Eck Masters (spiritual guide and teacher of the Eck community worldwide), Paul Twitchell, was given the assignment to externalise Eckankar, to bring it to the open where books are written, discussions given, and all other activities."
It is said that Eckankar emanated or separated from Christianity but Ms Mboto dispelled that information saying Eckankar has never been part of Christianity.
"If it was part of Christianity, it will not teach and explain what Christians cannot explain. We are telling you Eckankar is a religion of light and sound when Christianity only teaches about light," said Ms Mboto, a Nigerian.
Belief
"We believe in God," she said. "We believe in one Almighty God whose name in Eckankar we know as the Sugmad.Sugmad means the nameless.God is nameless, he is formless. People only attributes 'He' but in Eckankar we used capital 'I' to give the name as 'It' because you cannot see neither identify God."
No worship but service
The Eckankar national contact person said that in the religion, they don't worship but serve.
"If I am worshipping you, I would be derailed from what I suppose to do because I can only be paying eye service without doing what is expected of me.In Eckankar we go on service," she said.
She explained how they serve in parable:"(As an Eckist) If I am employed in an office, I will not look at the money that should be paid but how best to give what I have to offer for that opportunity God has given me to be there.So I will do everything in the name of God and serve with love whatever is around me."
Believers of Eckankar have special days and events in which they serve God.Such days include Sundays. Every Sunday Eckists in The Gambia meet at their centre in Churchills Town at 10am for a service that last for one and half hour.There is also prayer service every Friday at the same centre starting at 7pm.
"Our activities start on the appointed time, on the dot because Eckankar is all about discipline, it teaches you about self-discipline including respect for time," Ms Mboto said.
The Eck community in The Gambia have dedicated every June as seminar period during which a lot of Eckists fly into the country for a host of spiritual events.
The contact person said services like child dedication, consecrations and others are hardly conducted in The Gambia except during the every June seminar.This is because the centre in Churchills Town is not very large and at the moment there is no one who is Eck spiritualist to conduct such services.
Singing as prayer
In Eckankar, followers sing a special song called the Hu song as a form of prayer.This song can be sung anytime, anywhere and in any emotion - sorrow, happiness or difficulties. "When you sing it, it uplifts you, it purifies you, it opens your heart centre for the divine love of God to flow through you to the next person," Ms Mboto said.
No do's or don'ts
"In the teachings of Eckankar there are no dos and don'ts.But every individual as a soul will know that the moment you start acting negatively you will know the repercussion because it will quickly fall on you," the Eckist said. At Eckankar, people pay for their negative acts in pain in this world as there is no promise of hell fire in the hereafter.
It is said that Eckankar considers abortion, divorce, sexual orientation, and a decision to terminate life to be personal matters.
Population in The Gambia
"In The Gambia we are still not very many and the majority of the members are non-indigenes so after a while they can relocate to their countries," the national contact person said."So we don't have a large membership in the country.But one thing in Eckankar is that we don't look at the strength of membership, it is not a religion for the crowd."
Ms Mboto said Eckankar does not attempt to evangelise people by aggressively converting individuals to their religion.
No persuasion
At Eckankar, nobody persuades you, nobody tells you without coming to Eckankar you cannot grow, you cannot see God or you will perish and go to hell fire, according to Ms Mboto.
Followers of other religions may join Eckankar without renouncing their existing religion. She said: "If you come to Eckankar and still want to retain your former religion you are free to do it.But let me give you a scenario, if you are in a river in a boat and put your leg in one boat, put the one in another boat and the two boats are moving, will you maintain a balance? No!You will find out yourself, whether you are balanced but nobody will query why you are in Eckankar and still in anther religion."
Membership registration fee
At Eckankar, everyone is free to join to take part in some of activities but to register to become a full member there is a cost attached - registration fee of US$50.
Ms Mboto said: "But nobody will tell you the moment you come into Eckankar you have to register as a member.You can be attending Eck discussions, read Eck books, understand very well whether it is for you and when you are satisfied you can now send for your registration that you want to become a member.
"The registration is very important because the Mahanta, the living Eck Master, has courses which he sends directly to registered Eckists.Membership registration is renewable annually because the courses are renewed annually so as to keep members current."
God attributes in human being
Eckists believe that every individual as a Child of God has the attributes of God in him or her.These attributes are all knowing, all present, all powerful – that is omnipotent, omniscient and omnipresent.
According to Ms Mboto, every human has these qualities; once you realised that you start transcending beyond the physical world.
Countries of existence
Eckankar is all around the world but has its international head office is in the US, The Gambia national contact person said."Few years ago, I travelled to attend the African seminar in Ghana, I saw people from Iran, from Iraq who came to attend it," she said.
Read Other Articles In Article (Archive)