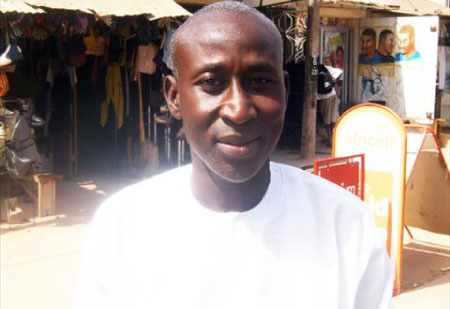 The United States Embassy in Banjul is funding a training programme for staff of Taranga FM radio station to enhance quality service delivery system in the institution.
The five-day training for Teranga FM community radio staff is being conducted at its office in Sinchu Alhagie Village, Kombo North, West Coast Region.
Speaking at the opening ceremony the managing director of Teranga FM Community Radio, Ismaila Ceesay, said he was delighted at the funding and capacity building support given to his staff by the American Embassy, adding that he couldn't really thank and commend the embassy for its invaluable assistance to its media outlet and staff.
He also applauded the embassy for also providing them with a trainer all the way from France to lecture his staff on radio journalism.
Mr. Ceesay described the training as the best his staff have ever had considering the quality of the course and the high-profile trainer.
Most of the work that his staff do at the office involve  reviewing in local languages press publications and almost ninety-five percent of his radio programme is concentrated on local programmes to better serve their listeners, especially the local people, who could not understand the English language.
His reporters most times go out and collect news stories from the grassroots people in the community, he said.
Mr. Ceesay further asserted that Taranga FM Radio "is the most popular FM radio station in the country" thanks to their educative programmes.
"We are the only radio station that broadcasts local news, and it has become a reference point for the whole country," he said, adding: "We cannot cover the whole country but any particular area that we cover will be the number one choice in the country."
He challenged his staff to take the training seriously as it will yield dividends in their performance and productivity, which will go a long to helping them in giving out effective and efficient service to the general public.
Teranga FM Radio was established in 2008 and started full operation in 2009, he reiterated, saying that since then the radio station "has been doing well" as they continue to render an obligatory service to the public, which is to inform, educate and entertain the masses.
Read Other Articles In Article (Archive)