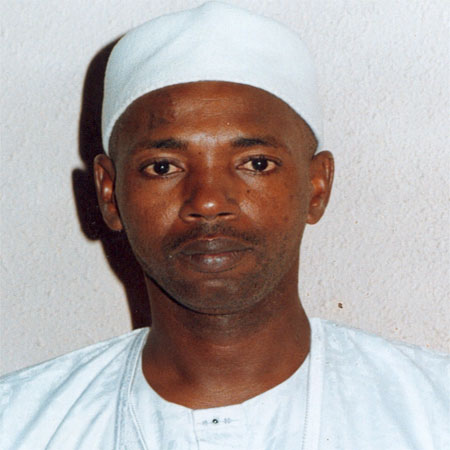 The leader of the opposition National Reconciliation Party (NRP), Hamat Bah, has described the recent amendment of the Criminal Code Act as 'a threat to national security, and an infringement on the fundamental rights and liberties of the citizens of this country.'
Bah, who was speaking to The Point yesterday, said: 'We are more of a police state than a democratic state, because such laws cannot work in any democratic society.'
'It is too sad that the people who drafted such laws did not put into consideration the Constitutional provisions that guarantee the rights and freedoms of the citizens,' he said.
Deputies at the National Assembly on Tuesday 16th April passed the Criminal Code Amendment Act 2013, 'to reflect the current socio-political realities' in the country.
The Act, tabled before deputies by the Attorney General and Minister of Justice, Lamin Jobarteh, seeks 'to ensure effective administration of the criminal justice system.'
In tabling the motion, Jobarteh said Section 114 of the Criminal Code which created the offence of giving false information to a public officer is found to be grossly inadequate to the extent that Sections 166(4) and Section 167 of the 1997 Constitution of the Republic of The Gambia exclude the President, Vice President, Speaker, Deputy Speaker of the National Assembly, Ministers or member of the National Assembly, etc from the definition of 'public officer' and therefore outside the contemplation of Section 114 of the Criminal Code.
Under the new Act, whoever in a public place disturbs the public peace shall be 'punished with imprisonment for a term which may extend to three-year imprisonment or a fine of D20, 000 or both.
Also under the Act, any male person who knowingly lives wholly or in part on the earning of a prostitute or in any public place solicits or importunes for immoral purposes and any male person who dresses or is attired in the fashion of a woman in a public place or who practices sodomy as a means of livelihood or as a profession shall be punished with imprisonment for a term which may extend to five years or with a fine of D20, 000 or with both.
'Some of these amendments are unbelievable; imagine even if you sing a song, an individual can be arrested and sent to jail. It has really gone beyond human imagination that such a law can be brought into this country, when other parts of the world including Africa are embracing democracy,' he stated.
This, the NRP leader added, will even threaten holidaymakers coming to The Gambia.
'Friends of The Gambia and investors who may wish to come and invest in the country can be discouraged by these amendments,' he opined.
'The authorities should really look into this because now even if you have information that deals with national security, you will be afraid to say it because of the fear that it can land you in jail, and that is why I say this is a threat to national security,' he added.
According to him, the National Assembly should have looked at the ramifications of these amendments, and must reverse its decision in the supreme interest of the country.
Read Other Articles In Article (Archive)