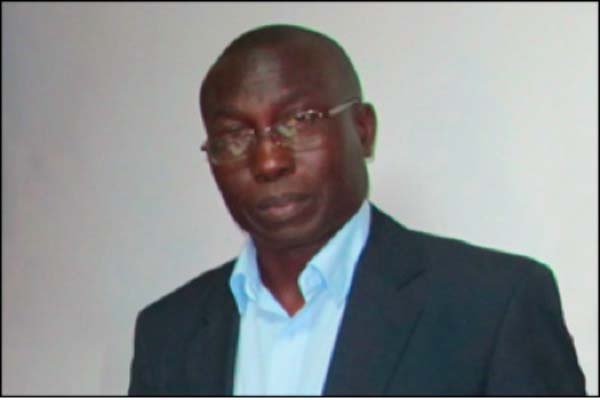 The Social Security and Housing Finance Corporation (SSHFC) on 22 April 2015 organised a one-day sensitization for journalists drawn from both the print and electronic media in The Gambia.
The workshop, held at the Corporation's conference room in Banjul, among other things, created awareness on the National Provident Fund, Federated Pension Scheme, Industrial Injuries Compensation Fund, Housing Finance Fund, and enhanced compliance and new and existing rules and regulations that govern the schemes.
SSHFC's Managing Director Edward Graham, in his opening remarks, said the initiative was the start of the Corporation's awareness campaign programme for 2015, he said, adding that it was by no coincidence they chose journalists to kick-start the programme.
Mr Graham highlighted the importance of the media, saying the public depends much on media information to the extent that the media could either mislead the public or lead them on the right track.
The training was meant for journalists to have the right information, right things that would make up the component of the corporation's sensitization drive, he added.
"Journalism is very important - as a group you form a very important component in the process of disseminating information to the public," MD Graham stated.
"The role of journalists is very important in society," he went on, pointing out that information is very powerful in that it can move people to do the right thing or the wrong thing, if not properly guided.
"Life is all about yesterday, today and tomorrow so Social Security is here to provide social protection for the public," he said.
SSHFC Operations Senior Manager Edward Gomez, who spoke on the Federated Pension Scheme (FPS), said the FPS was created to provide social protection to workers in the quasi-government organisations.
The founding member institutions initially ran their individual schemes until 1973 when they were federated and administered by SSHFC, he recalled.
The Pension Fund is a final pay scheme as it pays benefits based on age, length of qualifying service and final salary as at the date of retirement from service or on the date of death of the member, he also said.
Mr Gomez also touched on membership and registration, exemptions, how the scheme is funded, types of pensions, retirement age, benefits, intra-scheme transfer, back-service rights, among others.
Alh. Momodou Sallah, Fund Manager in charge of Industrial Injuries Compensation Fund at SSHFC, spoke on how the IICF works.
Ebrima Dampha, director of Public Relations, elaborated on the National Provident Fund, while Senior Estates Manager Alhagie Fatty spoke about Housing Finance Fund.
Senior Public Relations Manager Sulayman Nyass, in his closing statement, said they were proud of the participants.
He said they were always ready to enlighten, free of charge, institutions that do not know about the corporation's schemes.
Muhammed Sailu Bah of Foroyaa Newspaper, in his vote of thanks on behalf of the participants, thanked SSHFC for the initiative, saying the media is the greatest tool in information dissemination. 
Read Other Articles In Article (Archive)