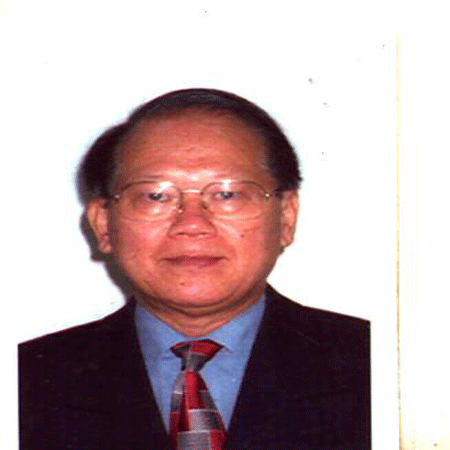 After representing his government and people in The Gambia for three years as head of Taiwan's mission, Dr Patrick Chang, the Taiwanese Ambassador, is set to leave the country.
Speaking in an exclusive interview with reporters at his office yesterday, Dr Chang thanked the government and people of The Gambia for the support and hospitality accorded to him during his term. He also thanked the Gambian leader President Jammeh for his personal support and for improving the lives of Gambian people. "I enjoyed working in this country for three years now," he said.
The outgoing Taiwanese Ambassador catalogued the various major projects undertaken by his government during his tenure.
Among these, he recalled is the construction of two senior secondary schools namely those of Siffoe and Mayork, science and technology academy in Kanilai, a conference centre, and a recording studio also in Kanilai and the awarding of many scholarships for undergraduate MA and Ph.D programmes.
He also revealed that funds for construction of feeder roads, renovation of military barracks, installation of streets lights are available while the support of over $US 700, 000 to the President's Empowerment of Girls Education Program (PEGEP) is an yearly pledge. He mentioned the support to University of The Gambia, funds vehicles and 221 motorbikes for the police.
On agriculture, he cited the success registered by Taiwan's Technical Mission in the country.
On health he revealed that they have provided funds for polio vaccination, Avian flu campaign, meningitis and the supply of CT scanners and Hemodialisis machines for RVTH. He said that they also helped in the area of humanitarian crisis like disasters and flooding.
Dr Chang expressed the hope that his successor, Mr Rechard Shih, would continue from where he left off and do even more good work.
Latest developments come against the backdrop of a March 2008 general election in Taiwan, in which the opposition emerged victorious. This led to the downfall of President Chen Shu Bian.
Dr Chang, who leaves the country on May 1st 2008, declared his intention to retire after having done, in his view, a lot for his country.
Please read our subsequent editions in which we will bring you the full details of the interview.
Read Other Articles In Article (Archive)