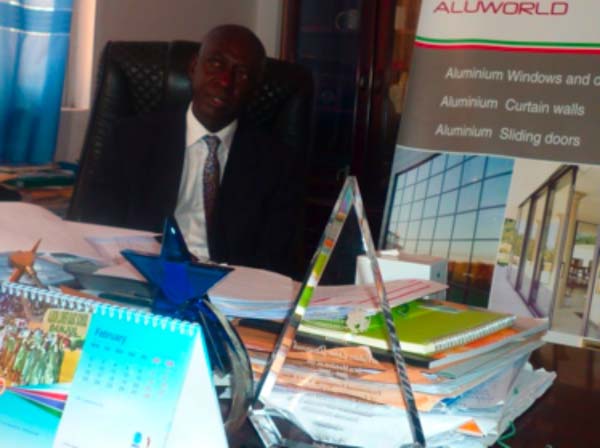 As part of creating more jobs opportunities for Gambians, as well as to bring more developments into the country, Aluworld, a new company, was recently established in The Gambia, and is known as Alpar Company in Italy, Russia and the United States of America for the past forty years producing high-grade quality fashion.
The company produces Italian design, aluminum curtain walls, aluminum sliding doors, partition, office furniture for all types of construction, such as public buildings, offices, private homes and industries, shopping centers, corporate buildings, as well as hotel projects.
Speaking to journalists at a press briefing on Wednesday in his office at Sankung Sillah building ahead of the Aluworld forum on February 16 at the Senegambia Beach Hotel, Bai Matarr Drammeh, head of Aluworld Company in The Gambia, gave a brief background of this newly-established company in The Gambia.
He said Aluworld is an Italian company and is also registered in The Gambia, that would bring a factory into the country.
Mr Drammeh added that The Gambia was chosen as a gateway, and such companies are very important to the country.
They have customers in Togo, as well as in Congo where they also have a very big factory, he said, adding that the concept is growing and they are going to introduce quality and go away from simple materials.
According to Mr Drammeh, Aluworld would not only sensitize people but also engage them in skills development.
The main actors of the forum are building contractors where they would display their things, Mr Drammeh said.
He informed journalists that in March, there would be a very big forum, which is a financing company, and they would be doing social houses.
The company would be producing electrical materials and many other things, he stated. 
Read Other Articles In Article (Archive)