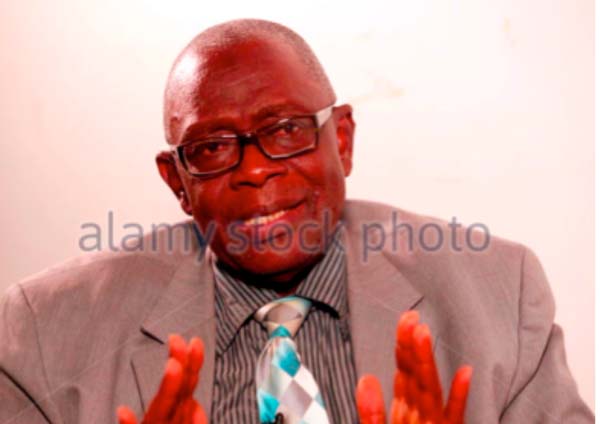 Amadou Sanneh, Minister of Finance and Economic Affairs, has said that both agriculture and tourism sectors didn't fare well last year.

"The inflow of foreign currencies into the country is mainly through exports of goods and services, remittance from abroad, and official development flows in the country," he told lawmakers during the second ordinary session of the 2017 legislative year at the National Assembly Complex in Banjul.
To remedy the situation, Minister Sanneh said that short-term fiscal consolidation will help to ease demand pressures in the market.
He added that policies will be directed towards addressing vulnerabilities in the agricultural sector against poor rainfall by investing in irrigation as an alternative to rain-fed agriculture.
The policies, he added, will include extending the tourism season to all-year around, maintaining the current excellent bilateral relationships with Senegal and neighboring countries, and promoting greater cooperation with bilateral and multilateral development partners.
Minister Sanneh revealed that there are fifteen state-owned enterprises (SOEs), adding that a reconciliation exercise was conducted between the Ministry of Finance and some of the SOEs as at the end of 2014.
He said the reconciled amount was in the tune D1.2 billion in favour of government, adding that there is a payment plan agreed and some of the SOEs, such as Gamtel, Gamcel and GPA are honouring the agreement.
He also stated that as at the period of reconciliation, NAWEC as an institution "owes government approximately D1.4 billion, adding that another reconciliation exercise will be done this year for the period ending December 2016, as "NAWEC currently has a debt portfolio of D9 billion".
Minister Sanneh stated further that the VAT was introduced as part of ECOWAS drive towards a more harmonized tax system for regional integration.
"The VAT replaced the Sales Tax, which is more effective as a consumption tax. It is a tax on goods and services and government has no intention of eradicating the Value Added Tax," he stated.
Finance Minister Sanneh also expressed concern about where earnings from the mining company Carnegie Mineral being paid to, since their operation in The Gambia, and whether the mining is ongoing.
With regard to payroll tax, Minister Sanneh told deputies that it is understood that "this tax is not paid by every institution and this creates an uneven playing field" especially in the private sector.
He said payroll tax was introduced to promote the employment of Gambians in the private sector, particularly skilled Gambians.
The burden of payroll tax is incurred by the employer and not the employee, he added, saying that currently there are two categories of foreign workers, with different payments, which are ECOWAS and non-ECOWAS citizens.
Read Other Articles In Article (Archive)